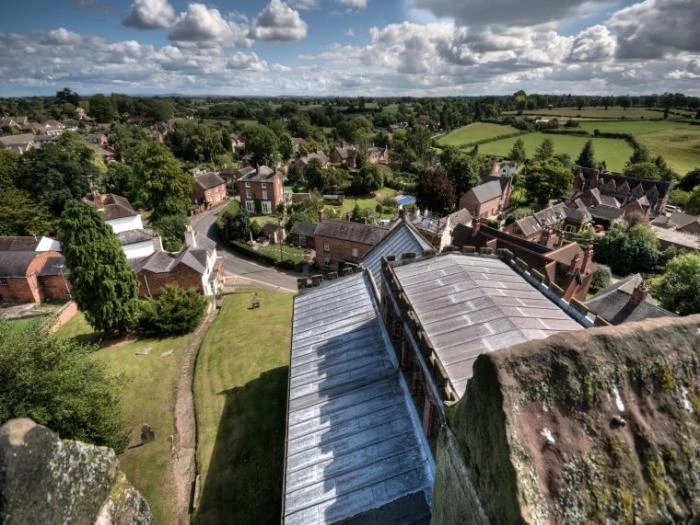 Many Audlem Online readers will have read the wonderful article last month of how Mike Walden was evacuated from Guernsey to Audlem when his island home was invaded in 1940. Mike has written again after reading yesterday's stories on the website. He says:
"As a long time admirer of the Village of Audlem and considering it to
be a model for villages throughout the land to aspire to emulate, I
write to express a number of points with regard to the various
proposals posted on your website earlier to day which I consider
could have the gravest of consequences for Audlem's future
environmental well being:
1. Coxbank International Airport. Has anyone considered what is to happen to the fine specimens of Spaghetti Trees which presently grace this site?
2. Hydroelectric Scheme. This will surely spell the end for the miniature Duck-Billed
Platypus which, it is reported, has been sighted in the canal on a number of occasions in recent years by patrons on leaving the Shroppie Fly.
3. The Titanic Lifeboat. I think it likely that, upon closer examination, it will be
confirmed that this boat was used in the last century to transport ice from Manchester to the Shroppie Fly and named in honour of the Titanic rather than being from her.
4. Baby Gurgling. This can only lead to an increase in the consumption of
alcohol in the village with mothers finding it hard to resist the temptation to improve the quality of their offsprings' gurgling by dipping their dummies in the gin bottle.
5. Twyfords 'Medisure'. This is bound to be counter productive as it will surely
clog-up Audlem's medical facilities.
6. Wind Farm. If this project must go ahead then it is suggested it would
be better and more productive if it were to be installed in the room used for meetings of the Parish Council.
I am sorry to have to write in such a negative way about these
projects to which, I have no doubt, much thought and detailed
planning has been given. I just hope that my small protest will, on this
auspicious day, make some contribution to the debate which, surely,
must now take place. In that regard I shall be grateful if you will
endeavour to bring my concerns to the notice of the Parish Council so
that they may be considered at their meeting scheduled for tomorrow (Monday)
evening.
With my best wishes to you all on the Webteam."
Mike Walden
Guernsey.
This 1st Day of April 2007.
---
This article is from our news archive. As a result pictures or videos originally associated with it may have been removed and some of the content may no longer be accurate or relevant.