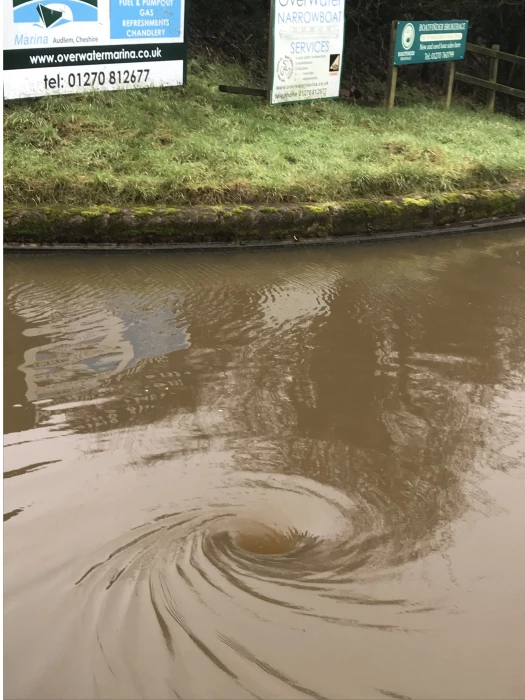 I was walking the dogs this lunchtime along the towpath, and as I approached Bridge 80 (near the marina) I could hear a gurgling sound. Getting near to the bridge (opposite where we used to launch rafts in the good old days), I could see the plug had been pulled, and water was rushing out of the canal into the stream below, as can been seen in the photo.
Just as I was ringing Canal & River Trust to report it, the cavalry arrived in the form of a CRT van, swiftly followed by another.
Based on past experience, the culvert carrying the stream under the canal has collapsed, causing a hole in the canal bed. We had a massive example of that a few years ago between Audlem & Adderley.
Often happens after heavy rain, when the old brickwork forming the culvert get washed out by strong flow in the stream.
Needless to say, CRT have now closed the canal. Not that any boats were going anywhere!
Dave Martin
You can view full details including a map from the Canal & River Trust by clicking here
This second picture courtesy of Charles & Susan Cavill