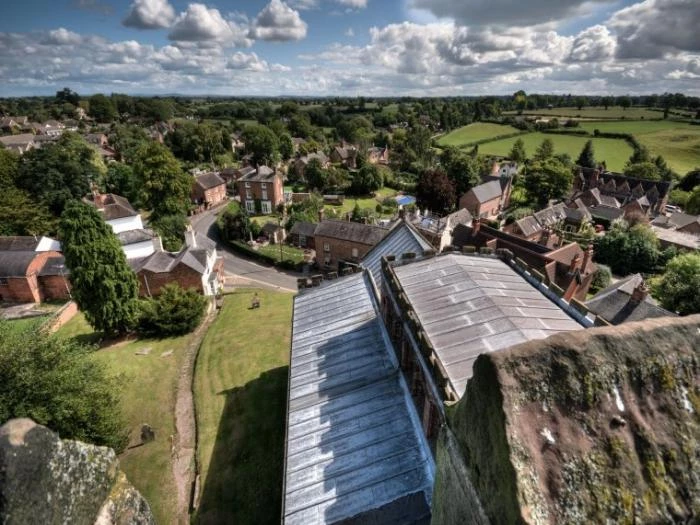 When the monk plays bass, the world comes alive.
Thursday
So, last Thursday, at the Lord C, 'Alibi', two seasoned performers despite their young years, Nick Lundi and Dan Parry, played to a packed house. Never easy playing the pub and club circuits, performing often in the background, but that's where you learn, that's where you can perform and learn to capture an audience. Alibi have certainly moved on, engaging with the audience and playing out their set with confidence.
Friday
Come Friday, and off to Crewe, to the Box and a much anticipated Travelling Band gig, part of their Hands Up tour. A great local venue the Box, though the sound can often be difficult to get right from the off, as the support band seemed to struggle in the early part of the set.
Enter the Travelling Band and years of experience and a penultimate gig of the tour and bang: a sound so slick and tight provided the spring board to their performance. In every way this was one of the best gigs I've seen from the Travelling Band, and I thought all the others were pretty special at the time too.
A superb set with a mix of 'you have to play' and tracks from the new Big Defreeze album, a genuine full on performance from the first note to the encore! Cannot wait for Adam & Jo to roll up at this year's Audlem Music & Arts Festival in May.
Sunday
A night at home Saturday before heading off to Nantwich Jazz & Blues Festival on Sunday, to see local artist Jack Marshall playing live at Residents with Kirsty Marshall. This duo are really collecting a fan base with a mix of original and covers in their set.
First on is not an easy slot, but the audience soon started to appear, then it's down to your performance: with an obscure range of covers from The Cure, Dylan, Goyte, Neil Young, Johnny Cash and Irish classics to pick out a few, with self penned work, that easily blended with the covers, take 'Gypsy' & Jack Marshall's latest video release 'Blue Moon' – see the video above.
Mixing high energetic numbers with ballads that flowed through their set that warmed the crowd, that opener was followed by The Indigo Kings, clearly a band that has been playing for a good while their mix of jazz blues and created a polished and perfected set, with banners and well presented look to the band.
However, The Indigo Kings was formed in early 2011 by the band's bass player and lyrical mastermind, Carl, according to their web site. When I read this it sort of fell in to place, they looked, and had worked hard at creating their image, playing their original brand of vintage pop.
What it lacked was 'performance' to match, yes very skilled musicians delivering original material in the style of it's inspiration that clearly pleased the growing audience. It takes time often to develop a big band into one that can deliver show performance, the infrastructure is there, I'm sure it will come.
Off then to take in a performance- and Headsticks, if nothing else, perform. The formidable hard hitting Andrew Tranter is a full on experience, introducing songs by using their themes to engage the audience in front of him. 'Flatline Town', 'Are you feeling great, Britain' and 'Paper flowers' clearly do not hide their intentions, and the band, Steven Dunn, Nick Bayes and Tom Carter provide the plate that delivers the fayre.
Playing at the newly opened Studio venue, the sound and lighting add to the electric atmosphere that triggers the audience in to the performance when commanded by the maestro. A full on performance start to finish, a true sign of years of performing and working hard at their craft.
Nantwich Festival
Walking around the Nantwich streets the Festival has moved along way from its origins, as it should – probably. I'm not sure that the music is the main draw at some of the popular drinking venues, however you can still find those little gems of Blues if you want.
In the downstairs bar at the Crown Chris Grimes, steeped in the music and traditions of authentic pre-war country blues from the deep south of America. Chris played a selection of classic, fingerstyle blues on acoustic and resonator slide guitars, from the likes of Robert Johnson, Blind Boy Fuller, Blind Lemon Jefferson, and Skip James.
Heavy Weather
Then upstairs to the Crown Ballroom for Heavy Weather, where the Blues rocked out to a packed audience. Fronted by the hard working Jim Kirkpatrick, whom many of AudlemOnline's readers will be familiar with, John Gunstone on keys, Kegsy on drums and the Monk on bass. They were joined by the Nantwich Horns, Roger Keay and Alisdair Grant McKenzie along with other guest slots from James Harrison and Tom Seals.
Jim Kirkpatrick is a renowned guitarist and musician, with 16 years of professional experience, has become an in-demand session player, writer and performer and is becoming recognised as one of the UK's premier slide guitar players.
Jim has been the lead guitarist with legendary British classic rock band FM since 2008, appearing on the recent album 'Metropolis' and co-writing the recent UK radio hits 'Hollow' and 'Bring Back Yesterday' which were both playlisted on BBC Radio 2 in 2010. FM has toured the UK and Europe over the last couple of years playing at some of the worlds biggest and most prestigious rock festivals supporting some of the biggest names in music.
However, it is Heavy Weather which is the vehicle that encompasses live music for me. Seasoned musicians performing with an ease that has taken years to perfect and entertain audiences. It's the type of band that attracts the greatest talent to play, and when bass player Ian Rowley moved on to pastures new in stepped the 'Monk', Chris Cliff, and when the Monk plays bass, the world comes alive.
Chris Cliff is seen by many as one of the most accomplished bass players ever! He plays with an intensity and emotion that transcends through his bass that you cannot teach. Being a key element in the way that an established band like Heavy Weather produces their sound is no mean feat, and coupled with a stage presence, keeps the band fresh.
Heavy Weather is a sum of its parts, Mr Kirkpatrick may it always roll on.....
Ian Haughey: AudlemOnline Music Correspondent
---
This article is from our news archive. As a result pictures or videos originally associated with it may have been removed and some of the content may no longer be accurate or relevant.