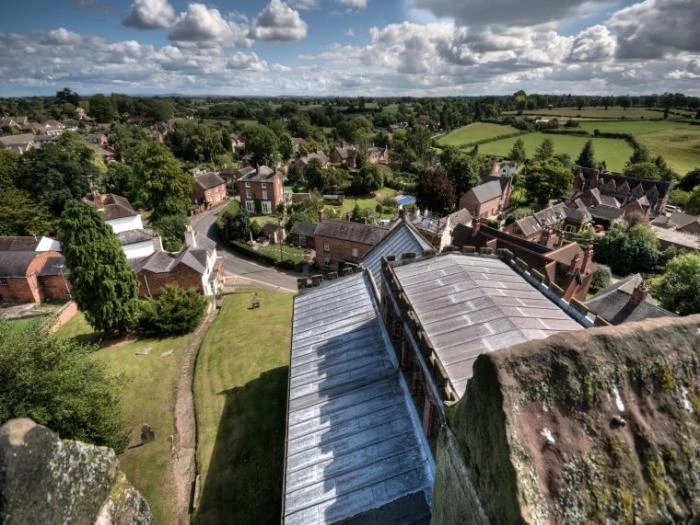 Yesterday we met to play another home match. The day was cool and this time I was more suitably dressed. Strange to think that a few days ago whist attacking the ivy up to eaves of my house, I was in shorts and getting very hot as I laboured.
Such are the swings of the English weather – a reason why we do talk so much of the weather!
Our opponents this day are the Nantwich Young Farmers – and I use the term "young" with my tongue in my cheek, as they look quite mature in some of the players – and most built like the proverbial barn door.
Referee Mick Costello blows up and we are off. Frantic attacking and we are performing well. No high balls this da . Much more on the deck as we drive forward.
First shot to us as Joe Overland hits the side netting. Foul by NYF and the resultant shot by Kev Rogers just over the bar. Five minutes into the game and the ever driving forward Jack McClintoch fires home. We are in front 1-0 . Great stuff.
Kev Mort, our skipper, sporting a head shave of zero zero level – looking all the world as an ex resident of Devil's Island, is continually exhorting the team forward. Good reflex save by Conair Baxter whose presence has made such a big difference to our play.
Kev Rogers taking lots of punishment from pushes and the rest. Seemed to have been targeted as a threat. The beefy NYF players using their weight to full advantage. I pray he does not retaliate and get booked. Great cross from K Mort met by Kev Rogers but miss-kicked.
28 minutes in and a free header from a corner and they score. 1-1. Blatant pushing by the beefy mob but the Ref, takes no action.This attitude by the ref becomes a feature of the whole match as his control is poor.
37 mins in and Jack misses a sitter. Another fine save by Connor in the face of flying boots.
Sun coming out and warming the air. Super run by JMcC and he scores, 2-1 – in the 44th minute, perfect timing.
Second Half
Out come NYF and their pep talk in the interval works as they play more attacking. Jamie Bebbington injured so off and on comes Will Ellis. Sam O'Hara showing good play and control and we are really playing well and as a team. And as I say this to myself, our defence falters and they score a very soft goal. 2-2 .
Gaz Jones in defence wrestled to ground but ref's eyes are closed. Sub by our manager as Ash Burroughs goes off. As I stand there on the touchline, alongside a good attendance by villagers, I turn to meet a comment from behind me and am floored as Kev Rogers and a very heavy opponent crash in to my back, much to the hilarity of all around. Up and dust myself down.
Opponents play gets rougher but again the Ref blind to it. Last few minutes ticking away. Corner to them and our defence in tatters as they score a very soft goal in the 85th minute, followed by another 2 minutes later. A case of Déjà vu – as we collapsed like this last game.
So, 2-4, a result that did not reflect most of the game. But we have to stop these last minute failures if we are to get a result.
Next game a Cup Tie versus Crewe Town F C and again at home on Sunday 8th at 1100.
Ralph Warburton
Chairman AFC
---
This article is from our news archive. As a result pictures or videos originally associated with it may have been removed and some of the content may no longer be accurate or relevant.