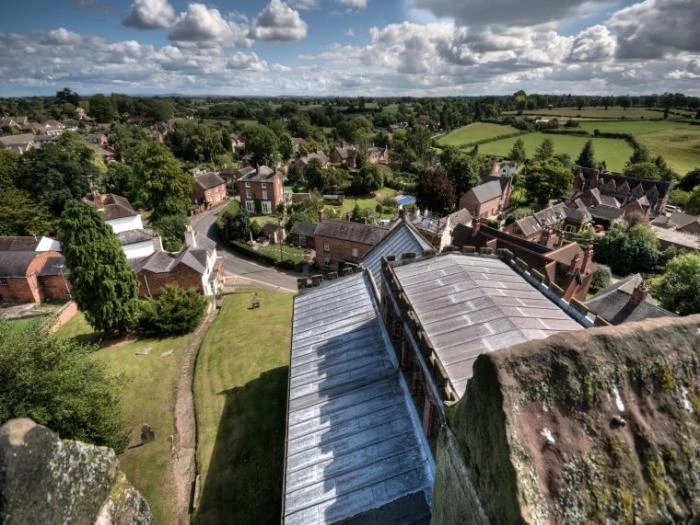 Yesterday we announced a new Vote Poll would start on Audlem Online, one suggested by a correspondent – "Should Audlem join the list of communities that are banning the use of plastic bags in its shops?" This follows the news that Modbury, a small town in Devon with a population of about 1,600, became the first community in Europe to reject the use of plastic bags in its 40 plus shops (which include a Co-op).
Research shows that Britain uses nearly 17 billion bags a year – that's 300 for every man, woman and child. Cynics said that the traders and public would soon go back to plastic bags. But, the truth, we are told, is far from it. Not only has the initiative held firm: now 50 other cities, towns and villages throughout Britain are following suit.
This may well be a controversial debate – we started a Forum discussion last night and the first response from Ned Clarkson (could he be Jeremy's brother, we wonder?), said: "What a naff topic! "Banning Plastic Bags." Me thinks that the editorial staff has been taken over by Guardian reading, bleeding heart liberals. It looks as though they are censoring some comments or putting their own stamp on the contents of this web site instead of real news/comments and views of the readers. I don't dare to say that they may be trying to influence the way the village runs in line with their own criteria! Keep on trucking! Ned"
With that warm encouragement, the new Vote Poll is underway, as is the Forum discussion. Do have your say and cast your vote in what could be a lively debate. Click on Yes/No or Unsure in the Vote Poll box and then on 'Vote Now'.
For the Forum, click on 'Forum' on the top horizontal bar and then on the bold title. You can add your comments but you do have to copy the code afterwards – using capitals and lowercase as appropriate. These codes are a nuisance but it prevents the site being inundated with hundreds of spam messages from the USA and elsewhere for dodgy products and services.
---
This article is from our news archive. As a result pictures or videos originally associated with it may have been removed and some of the content may no longer be accurate or relevant.