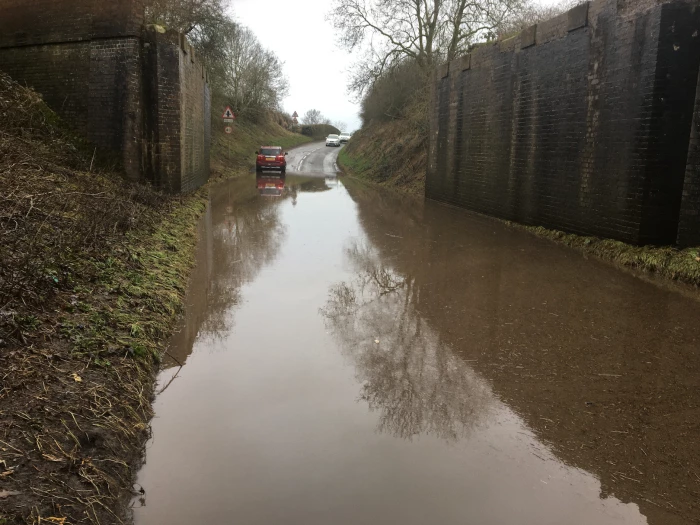 The editor thought the following ChatBox submissions (without any dilution) deserved publishing for all to sea!

Part 1
I was reluctant to wade into this issue any further re Normans argie bargey with the authorities at Swanbach but I believe that the council are now knee-deep in correspondence after being flooded with complaints and can no longer duck the issue.
Having previously claimed that their coffers were drained and they couldn't a ford to attend to the problem it is now believed that they will splash the cash and about March time a specialist company from Leek will come and look into the problem, on reflection I ponder river this could have been done sooner.
They say that the repairs are to be streamed online, I'm going to take a punt and say it's much more likely that the council will take an early bath and pull the plug on this ferry contentious project, I don't know why I think that, I just have this titanic sinking feeling,,,,,, or am I going around the bend?

Part 2
Well, well, well water relief, its tug a boat 2 years but the grid loch may finally be broken as Cheshire East finally pledges to pull their dam finger out.
Rod Moore (wearing a navy suit) a councilor from Crew said today 'weir pleased to announce weaver finally agreed on a workflow plan to complete dee necessary repairs, our buoys will be working in the spring and as a result, we hope the problem will soon be water under the bridge'.
Asked about the supposed lac of finances, Rodders said 'by pooling our resources we have dug deep and fountain thousand pounds to pour into the project.
Upon hearing the news Norman who has been looking into the drain for over 12 months overflowed with emotion saying 'finally we have flushed them out, to date all the authorities have ever done is muddied the waters and I suspected a cover-up was taking place '.
So has the tide finally turned in this ongoing saga and can we now finally wave goodbye to the Swanbach pond, I won't go into it too deeply other than to say we shall have to wait and sea.
Colin Cliffe