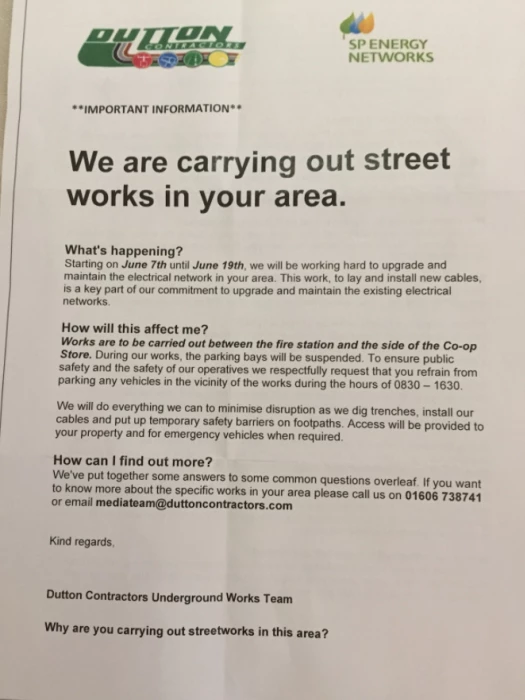 We received this email from Stephanie Richardson on Friday morning which, we believe needs no further explanation !
Good Morning
Further to your article today regarding lack of parking at the Methodist Church due to repair work, I think it may be advisable to show you the attached letter with regard to temporary lack of parking due to electrical work beside the Coop next week.
The ensuing chaos doesn't bear thinking about!
We are also hoping that Kingbur Place does not become a temporary parking lot as we have some ailing elderly residents who have required ambulances on two occasions in the past week, and we would hate anybody to suffer guilt by being responsible for blocking their access should they be needed again, or equally blocking access for the long suffering residents!
Stephanie
Ed: If ever there was a good example of why the much delayed Turnpike Field Car Park was needed this must be it.