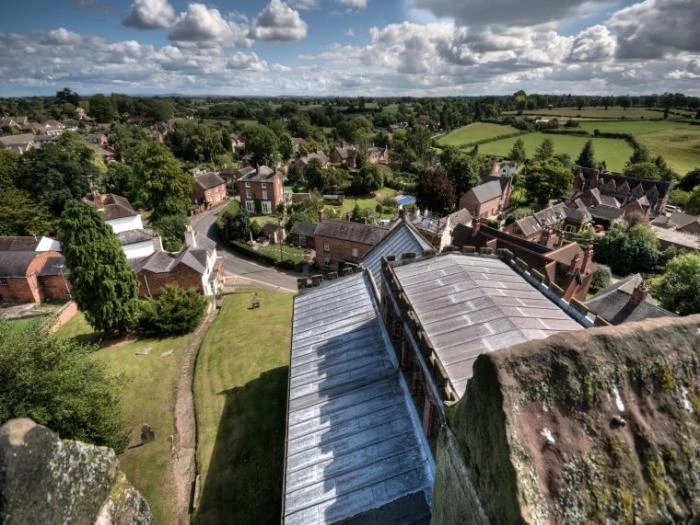 On Monday 12th March, 15 pupils and I went from Brine Leas School, along with three teachers, and about 1,000 other school children, who all had the fantastic opportunity to attend the Commonwealth service in the amazing Westminster Abbey in London.

The Commonwealth is celebrated every year, however this is a very special year because it is the 60th year of the Queens reign, her Diamond Jubilee.

#Royal Family
At the service there were many different members of the Royal Family including The Queen and Prince Phillip. During the service many people from different countries made speeches or performed music or dance.

Speeches were made by Liz Lochhead, Chimamanda Ngozi Adichie, Andrew Forrest and inspirational performances by Laura Wright, Rufus Wainwright, the Descarga Dance Company and Hugh Masekela.

#Brine Leas
Brine Leas School was invited to attend the Commonwealth service because pupils had produced very good individual pieces of writing about a day in the last 60 years that has significance to them.

We had to choose either a national day, e.g. Christmas or Easter; or a date with personal significance like when your parents got married or when your younger brother was born.

These pieces were entered into a competition to be placed in the Jubilee Time Capsule. One piece was chosen for every day of the year from the day that the Queen was crowned until July 12th 2012.

Many other schools from across the UK participated in the Time Capsule competition and some were invited to take part in the Westminster Abbey service. Only three, including Brine Leas, were from North West of England.

#Commonwealth of Nations
At the service, 53 of the 54 Commonwealth countries were represented, one of which was Great Britain. Other countries represented were: Canada, New Zealand, Australia, India, South Africa, Pakistan, Ghana, Cyprus, Nigeria, Tanzania, Jamaica, Kenya, Uganda, Malta, Zambia, Singapore, Botswana, Saint Vincent and The Grenadines, Tonga, Papua New Guinea, Dominica, Saint Lucia and Cameroon, and that is just a few of them. The Commonwealth was established in 1965, during our current Queen's reign.

#London Eye
Before entering the breathtaking Westminster Abbey, my class mates and I went on the London Eye to take some very memorable photographs. My friend stood underneath the Eye in the queue, quivering at the height of it saying, "Am I completely and utterly mad?!"

As we boarded the Eye, cameras ready, we dropped all bags for a fight to get to the front of our pod. When we finally made it to the top of the eye, we could see for miles. My camera clicked and I stood and smiled in great relief that the floor was not glass like the rest of the pod.
Our day in London was very spectacular and couldn't have been better. My friends and I had the time of our lives and will cherish the day for as long as we live.
By Shona Duncan
---
This article is from our news archive. As a result pictures or videos originally associated with it may have been removed and some of the content may no longer be accurate or relevant.