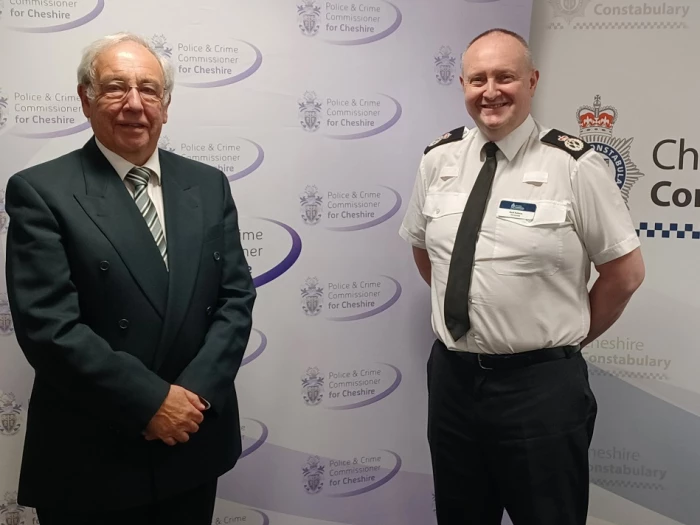 Vacancies available on Panel to ensure police transparency and integrity
Police and Crime Commissioner for Cheshire John Dwyer and Cheshire Constabulary Chief Constable Mark Roberts are advertising for people to join their Ethics Advisory Panel.
The ethics panel is a forum for independent review of ethical issues within policing, and helps to ensure the Constabulary acts with integrity and transparency.
John Dwyer, Police and Crime Commissioner for Cheshire, said: "This is an exciting opportunity for a panel of volunteers to look closely at how the Constabulary operates and report back any issues they find to me and the Chief Constable.
"This feedback will then provide reassurance to the communities of Cheshire that the policing service they are receiving is the best it can be."
If you are interested in the position, more information is available https://www.cheshire-pcc.gov.uk/who-i-am/about-the-opcc/the-office/work-with-us/ethics-advisory-panel/
If you'd like to have an informal chat about the volunteer position you can email pcc@cheshire.police.uk or call 01606 364000.