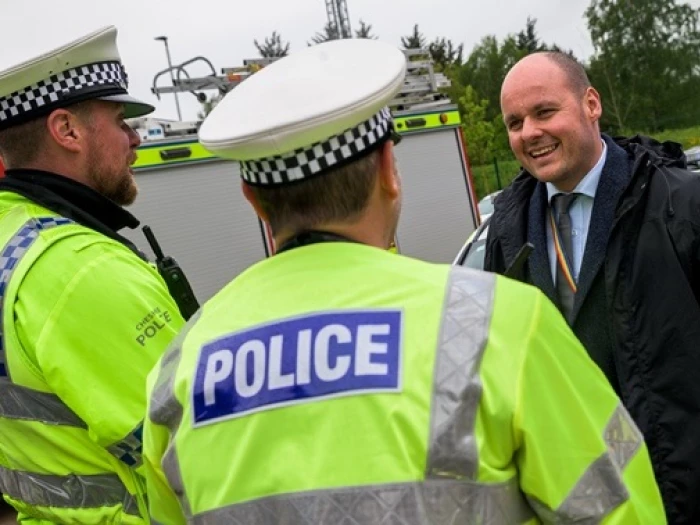 More Police Officers
Police officer numbers in Cheshire are set to reach their highest level in more than 10 years after the police budget was approved by the county's Police and Crime Panel.
On Friday February 5th, Police and crime commissioner (PCC) David Keane presented his budget proposals to the panel which include recruiting an additional 88 police officers over the next year.
This will take the total number of officers in Cheshire to 2,224 the highest level since 2010 and before austerity slashed numbers to an historic low of 1,919 in 2014/15.
The budget will further support the commissioners commitment to deliver a truly local community police service with a dedicated police constable and police community support officer (PCSO) already serving all 122 policing communities.
The budget will also see increased investment in areas that Cheshire residents said were a priority for them in the consultation.
Policing precept increase
The policing precept the element of council tax that pays for policing will rise by £1.25 per month for the average Band D property (over 12 months) to help fund this years budget.
It follows a public consultation on policing priorities and funding in which 68 per cent of the 2,282 respondents said they would be willing to support a rise to help Cheshire Police invest in community policing and tackle serious and complex crime.
As well as additional officers, the budget will allow
The total number of PCSOs in Cheshire taken to at least 200
Investment to bolster the recording and investigation of crimes, including serious and organised crime
Significant investment to tackle death and serious injuries on our roads, to support plans for further average-speed schemes on Cheshires most dangerous roads
Further investment in the Force Control Centre to bolster the service for callers to 999 and 101
Funding for the recently-developed Stalking and domestic Abuse Multi-Agency Team