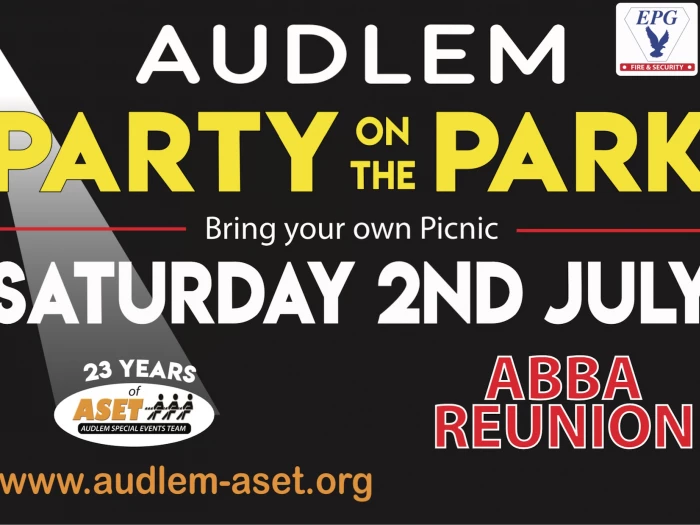 Tickets are available from Williams of Audlem (CASH ONLY)
Alternatively email info@audlem-aset.org or call 07708 354135 with your ticket requirements and we will provide you with our bacs details for payment and deliver your tickets to you.
Please note our ticket line will close at 8pm on Friday, 1st July. Any remaining tickets will be available at Williams of Audlem (CASH ONLY) until 4pm on the day of the event.
NO TICKETS WILL BE AVAILABLE ON THE GATE
Children will not be allowed entry to the event without an accompanying adult.
Old Carpet Needed for this Event:
Are you throwing out some old carpet in the next week or so? Audlem Special Events Team is looking for floor covering for the Party on the Park changing marquees. We would happily pick it up from you in return for tickets. If you can help please call 07708 354135.
Thank you
ASET