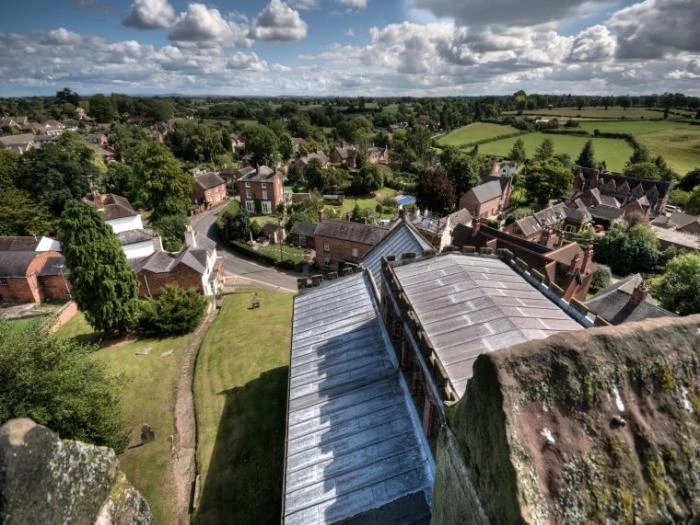 Concorde's last flight
British Airways retired its Concorde fleet on 24 October 2003. G-BOAG left New York to a fanfare similar to that given for Air France's F-BTSD, while two more made round trips, G-BOAF over the Bay of Biscay, carrying VIP guests including former Concorde pilots, and G-BOAE to Edinburgh. The three aircraft then circled over London, having received special permission to fly at low altitude, before landing in sequence at Heathrow.
Concorde was jointly developed and manufactured by Sud Aviation (later Aérospatiale) and the British Aircraft Corporation (BAC) under an Anglo-French treaty. Twenty aircraft were built, including six prototypes and development aircraft. Air France (AF) and British Airways (BA) were the only airlines to purchase and fly Concorde. The aircraft was used mainly by wealthy passengers who could afford to pay a high price in exchange for the aircraft's speed and luxury service. For example, in 1997, the round-trip ticket price from New York to London was $7,995, more than 30 times the cost of the cheapest option to fly this route.
The original program cost estimate of £70 million met huge overruns and delays, with the program eventually costing £1.3 billion. It was this extreme cost that became the main factor in the production run being much smaller than anticipated. Later, another factor which affected the viability of all supersonic transport programmes was that supersonic flight could only be used on ocean-crossing routes, to prevent sonic boom disturbance over populated areas. With only seven airframes each being operated by the British and French, the per-unit cost was impossible to recoup, so the French and British governments absorbed the development costs. British Airways and Air France were able to operate Concorde at a profit, in spite of very high maintenance costs, because the aircraft was able to sustain a high ticket price.
The type was retired in 2003, three years after the crash of Air France Flight 4590, in which all passengers and crew were killed. The general downturn in the commercial aviation industry after the September 11 attacks in 2001 and the end of maintenance support for Concorde by Airbus (the successor company of both Aérospatiale and BAC) also contributed.
Concorde won the 2006 Great British Design Quest organised by the BBC and the Design Museum, beating other well-known designs such as the BMC Mini, the miniskirt, the Jaguar E-Type, the London Tube map and the Supermarine Spitfire.
---
This article is from our news archive. As a result pictures or videos originally associated with it may have been removed and some of the content may no longer be accurate or relevant.