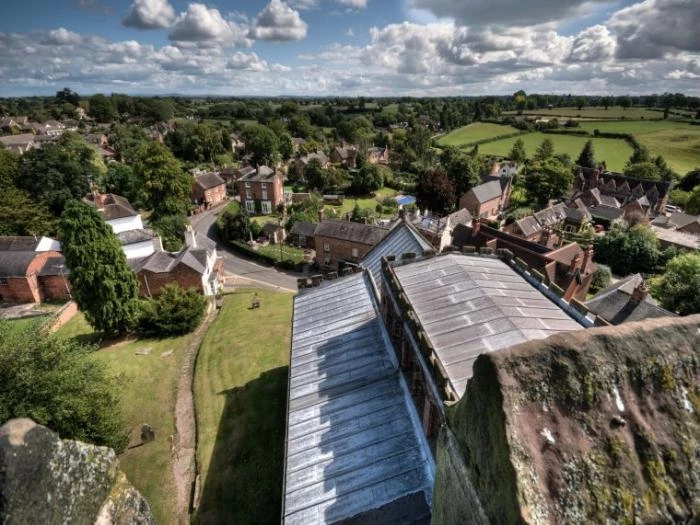 Dafydd ap Gruffydd (or Dafydd ap Gruffudd, angl. David, son of Gruffydd; Welsh pronunciation: ˈdavɨ̞ð ap ˈɡrɨ̞fɨ̞ð) (11 July (?) 1238 – 3 October 1283) was Prince of Wales from 11 December 1282 until his execution on 3 October 1283 by King Edward I of England. He was the last independent ruler of Wales.
#Early life
He was a prince of Gwynedd, a younger son of Gruffudd ap Llywelyn and his wife, Senena, and thus grandson of Llywelyn Fawr. In 1241, he is recorded as having been handed over to Henry III of England as a hostage with his younger brother, Rhodri, as part of an agreement. He may have come of age under Welsh law on 11 July 1252, on which date he issued, in front of his mother, Senena, and the Bishop of Bangor, a charter as lord of the commote of Cymydmaen, at the outer reaches of the Llŷn Peninsula. In 1253, he was called upon to pay homage to King Henry III of England.
In 1255, he joined his brother, Owain, in a challenge to their brother, Llywelyn, but Llywelyn defeated them at the Battle of Bryn Derwin. Dafydd was imprisoned, but Llywelyn released him the following year and restored him to favour. In 1263, he joined King Henry in an attack on his brother. After Llywelyn was acknowledged by King Henry as Prince of Wales in 1267, Dafydd was again restored to Llywelyn's favour, but in 1274, he joined King Edward I of England to challenge Llywelyn once again. In 1277, following the Treaty of Aberconwy, he was reconciled, finally, with his brother.
Prince of Wales

At Easter 1282, Dafydd ap Gruffudd attacked Hawarden Castle, thereby starting the final conflict with Plantagenet-ruled England, in the course of which Welsh independence was lost. In December Llywelyn ap Gruffudd, Prince of Wales, had been lured into what was probably a trap and killed on 11 December 1282 (see corr. of Archbishop John Peckham, Lambeth Palace Archives)citation needed. Dafydd was his brother's successor and became the last Tywysog of Gwynedd and Prince of Wales. Dafydd was leader of his nation only for a few months after his brother's death.
By January 1283, Edward I of England had the heartland of independent Wales ringed with a massive army. Dafydd initially operated from Dolwyddelan and was supported by various royal refugees from Powys Fadog and Deheubarth; including Rhys Wyndod, Rhys Ieuanc and the sons of Maredudd ab Owain. With limited resources of manpower and equipment available the passes leading to Dolwyddelan became indefensible and Dafydd moved down to Castell y Bere. In April, Castell y Bere was besieged by over 3,000 men, and the small Welsh garrison, commanded by Cynfrig ap Madog, surrendered on 25 April. Dafydd escaped the siege and moved north to Dolbadarn Castle, a guardpost in the Peris Valley at the foot of Snowdon. In May 1283, he was forced to move again, this time to the mountains above the Welsh royal home in Abergwyngregyn.
"Those who survived fled for refuge to the inaccessible rocks of Snowdonia and David with a few followers hid himself for some months at different places and suffered hunger and cold. At last he retreated to a bog (Nanhysglain), near Bera Mawr about four miles above Aber with his wife two sons and seven daughters. His place of retreat was known to Einion Bishop of Bangor and Gronw ab Dafydd, who basely betrayed him."
On 22 June, Dafydd and his younger son Owain ap Dafydd were captured at Nanhysglain, a secret hiding place in a bog by Bera Mountain to the south of Abergwyngregyn. Dafydd, seriously wounded (graviter vulneratus) in the struggle, was brought to King Edward's camp at Rhuddlan that same night . Dafydd was taken from here to Chester and then on to Shrewsbury. Dafydd's wife Elizabeth de Ferrers, their daughter Gwladys, infant niece Gwenllian ferch Llywelyn, and Dafydd's six illegitimate daughters were also taken prisoner at the same time. Whether they were with Dafydd and Owain at Bera is not recorded, but it is likely.
On 28 June, Llywelyn ap Dafydd was captured. Edward triumphantly proclaimed that the last of the "treacherous lineage", princes of the "turbulent nation", was now in his grasp, captured by men of his own nation (per homines linguae suae).
Welsh resistance to the invasion temporarily came to an end. On 28 June, Edward issued writs to summon a parliament to meet at Shrewsbury, to discuss Dafydd's fate.
On 30 September, Dafydd ap Gruffudd, Prince of Wales, was condemned to death, the first person known to have been tried and executed for what from that time onwards would be described as high treason against the King. Edward ensured that Dafydd's death was to be slow and agonising, and also historic; he became the first prominent person in recorded history to have been hanged, drawn and quartered, preceded by a number of minor knights earlier in the thirteenth century. Dafydd was dragged through the streets of Shrewsbury attached to a horse's tail then hanged alive, revived, then disembowelled and his entrails burned before him for "his sacrilege in committing his crimes in the week of Christ's passion", and then his body cut into four-quarters "for plotting the king's death". Geoffrey of Shrewsbury was paid 20 shillings for carrying out the gruesome act on 3 October 1283.
Dafydd's daughter Gwladys, like her cousin Gwenllian ferch Llywelyn, was sent to a convent in Lincolnshire – Gwenllian to Sempringham and Gwladys to Sixhills, where she died in 1336. Dafydd's sons were both imprisoned at Bristol Castle; Llywelyn ap Dafydd died at Bristol Castle in mysterious circumstances in 1287 or 1288, while Owain ap Dafydd is last found living in August 1325. Dafydd may have had another (illegitimate) son, Dafydd Goch, who survived.
One cadet member of the ruling House of Cunedda also survived, Madog ap Llywelyn, who led a nationwide revolt in 1294-95.
Click on the image for the full detail
---
This article is from our news archive. As a result pictures or videos originally associated with it may have been removed and some of the content may no longer be accurate or relevant.