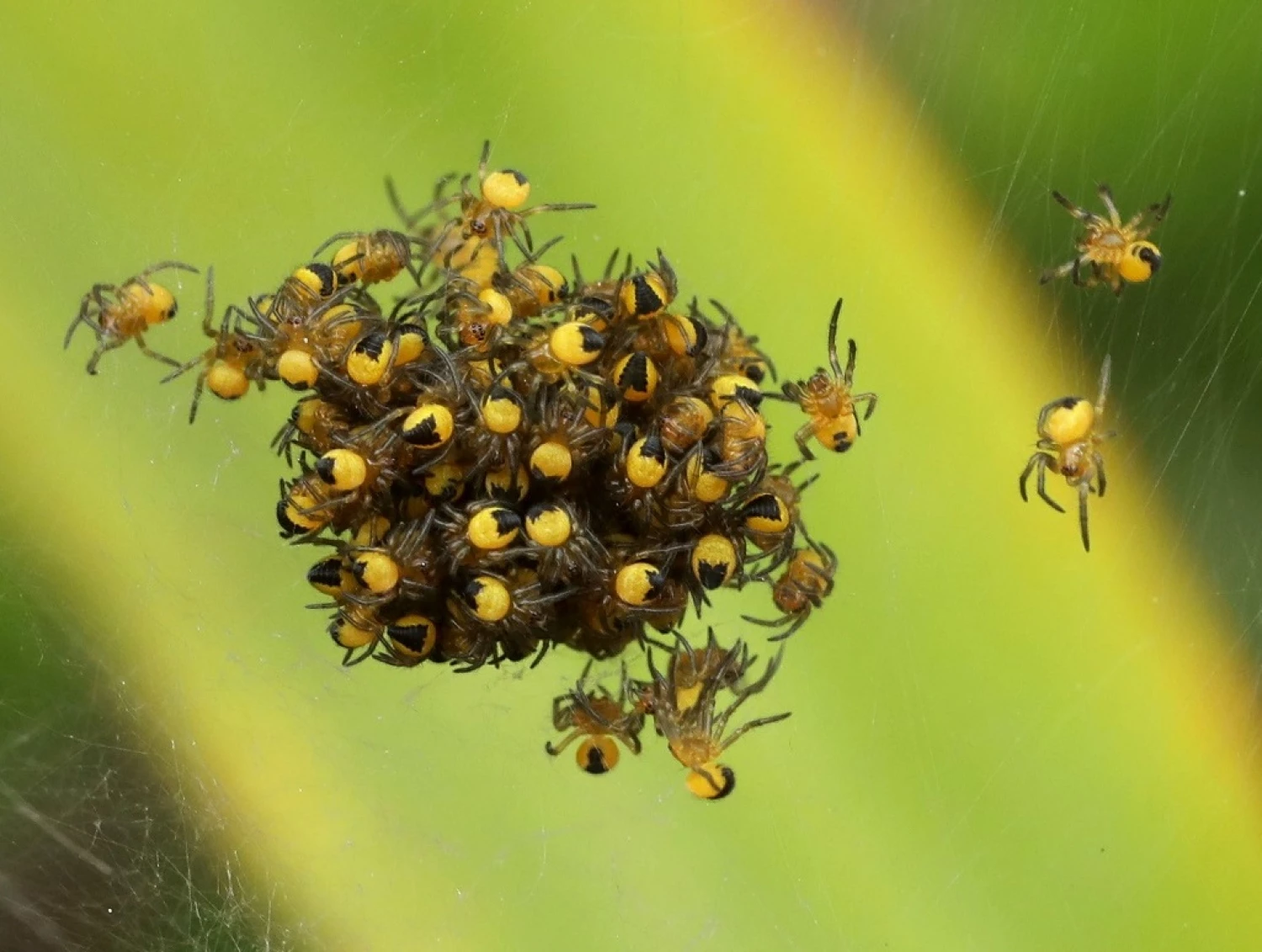 Spiderling ball
Look away now if you don't like creepy crawlies!!
I couldn't resist sharing this photo I took of this Yellow and Black Garden Spider Spiderling ball in my garden recently.
Spiders do so much in our gardens keeping pests at bay. There are so many varieties all with different markings and colours.
Spiders are amazing little creatures!
Judy Naden