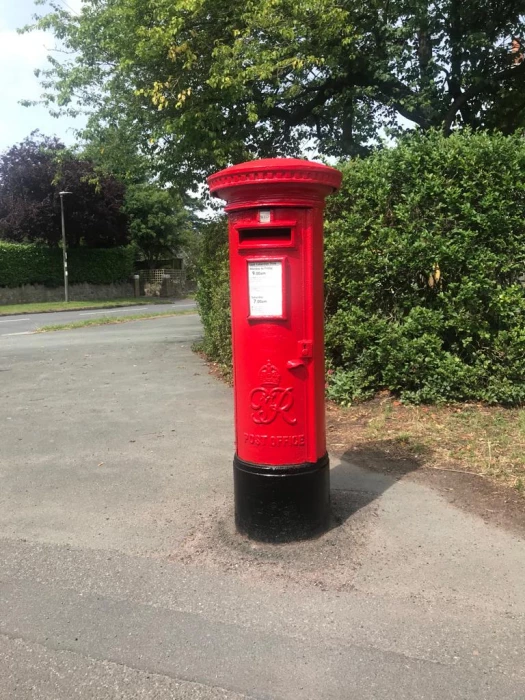 Guerilla Painting
Some days ago Ralph W was talking with Keith Fell of our village, who said he would like to paint the post box at Daisy Bank Crescent . 
Great idea says Ralph,   and it seems he is a good as his word.
Only problem is that Keith is adamant that he didn't paint it!
Let's hope that the mystery 'guerilla painter' does the other postboxes in the village!