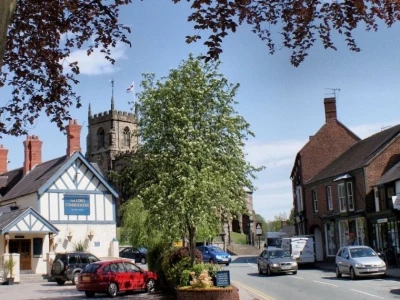 ED: This message was received from ADCA who had been contacted by Kate Blackmore, Founder of Motherwell of Cheshire

Due to the success of our Befriending Support Helpline, we have been able to expand our services with a focus on working with new mums (with children up
to the age of 1 year) and expectant mums, in the Crewe/ Nantwich and Winsford/ Northwich area and also rural areas such as Tarporley, Tattenhall, Audlem etc.
The MUM project will have a team of trained volunteers offering befriending calls to mums who are feeling isolated, overwhelmed and struggling with their mental health.
The calls will be available from 12 -- 8pm Monday to Friday.
Our befriending service will be unique as the service will offer:
The same volunteer to make the calls.
The volunteer will know all about other local support in their community, by linking in with local initiatives focussing on Covid-19 support.
As and where required we will also be able to offer some support with shopping etc., for those not able to leave the house due to social isolation or classed as a vulnerable group, with no one else to support them. This service will be provided by paid members of the team following all Covid-19
Guidelines to keep all parties safe.
To make a referral into our new befriending service please email:
referrals@motherwellcheshirecio.com
For any other mums that may benefit from our services we are offering many services online please go to our website here
Please do get in touch if you have any questions.
We are going to develop some leaflets over the next few weeks, if this is something that you can give out please do get in touch.
Further enquiries to the email above or view the website or call 01606 557666