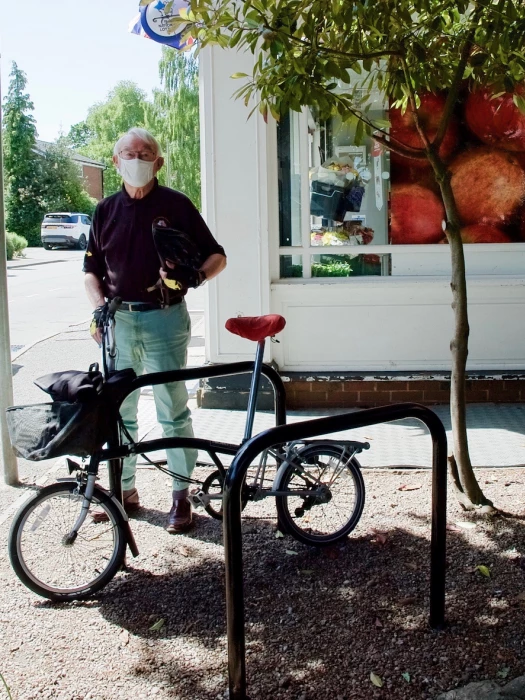 More cycle stands
Many of you may have noticed that Audlem's second set of cycle stands has now been completed on Shropshire Street next to the Co-op. This completes ADAPT's project to provide secure cycle parking in the centre of Audlem. Two stands have been available since March between The Square and Boot's pharmacy, and a further two are now in place near the Co-op. Four cycles can be parked at each location, and the robust stands mean that valuable cycles can be tethered to them securely.
The project was made possible by a grant from Audlem Parish Council and also the support of Cheshire East Highways. There has been a noticeable increase in cycle use during the current Covid-19 pandemic and these facilities should assist those needing to visit Audlem's facilities to do so by bike rather than by car. The weather we are currently enjoying is certainly conducive to cycling.
ADAPT does want to stress that those using the facilities should respect the social distancing being exercised by those queuing for the nearby shops and be patient in accessing the stands with the safety of all in mind.