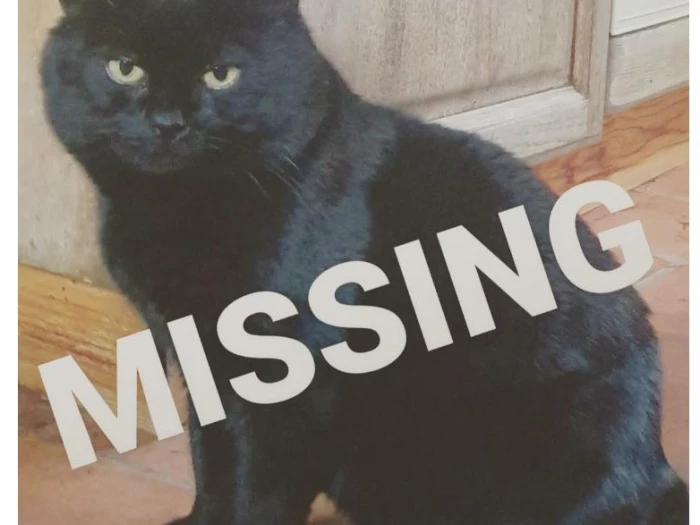 Update – the cat is back home
TOSCA our large jet black cat is missing
The picture isn't clear but has piercings green eyes, He has very bright green eyes and battles scarred ears and is 8 years old.
We live on Heathfield Road, Audlem – he does wander quite far but always comes home for dinner.
Sadly we haven't seen him since Friday lunchtime.
Could everyone please check sheds etc and if anyone has any info please Contact me on 07919100012
Thankyou
Anjuli