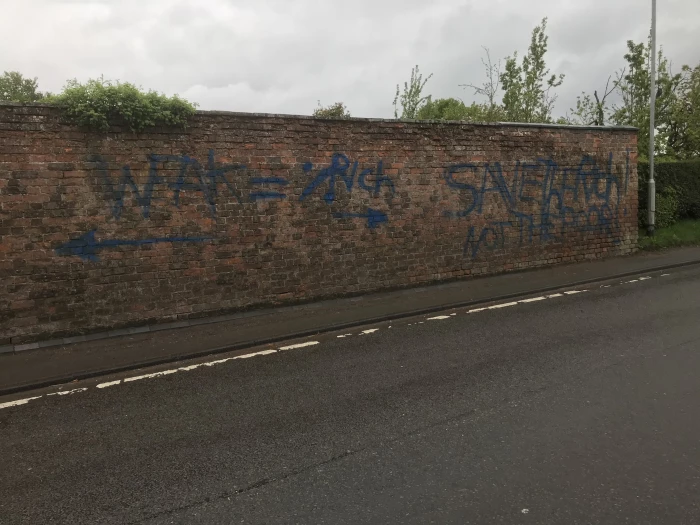 Some brainless vandals have spray painted a wall on Whitchurch Road just beyond Green Lane.
Clearly they need some education, so I wonder if Stephanie Richardson could devise some home schooling lessons for them. The subjects that need to be addressed are listed here.
1. Reading
They need to learn some of the basics of English language so what they write can be understood by others.
2. Writing
All handwriting should be legible (doctors excepted) so that the writing can actually be read, even if it doesn't make sense.
3. Spelling
Words should be spelt properly so you don't appear to be a total numpty
4. Maths/physics
The concept of field-of-view needs to be understood so that the viewer can get far enough away from the writing to read it, without getting squashed by a tractor or HGV
5. Art
Understanding of colours: blue paint sprayed on an old brick surface is very difficult to read
6. Chemistry
Learning about the solvents that might be helpful to remove paint from brickwork
7. Sociology
Understanding that being bored within lockdown is no excuse for behaving like a moron.
Ed – Over to you, Steph!