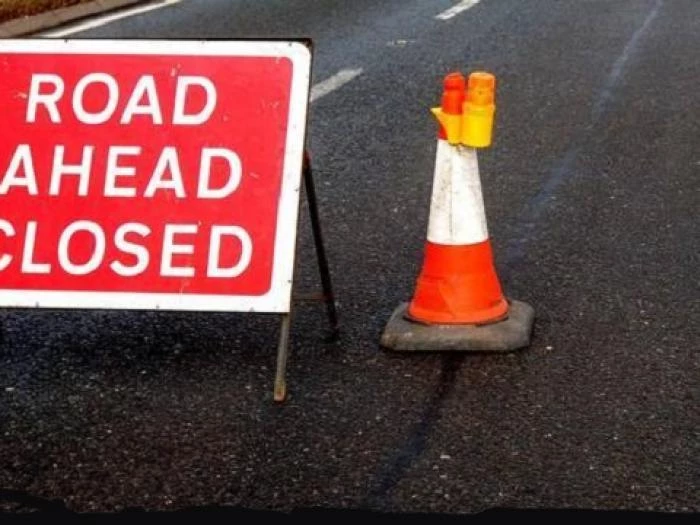 Ed: many local residents will have received the notice below delivered to the homes explaining the major roadworks and closures next week.

Important information about work starting in your area
Please ensure no vehicles are parked along Woore Road & Shropshire Street, Audlem when works are scheduled to proceed.
Highway Improvements
What is happening
We are carrying out resurfacing works along Woore Road & Shropshire Street, Audlem between the Canal Bridge and Bath Lane to improve the condition of the road. The works will take approximatley 7 consecutive days to complete, commencing on 25 October 2021.
We understand there is no right time to undertake this work however, the scheme has been carefully planned during school holidays to minimise disruption to local residents, businesses and members of the travelling public.
Please note that occasionally the works have to be changed at short notice due to unforeseen circumstances such as adverse weather conditions or logistics.
When it's happening
The work will take place in phased sections as detailed below:
From Green Lane to Cheshire Street Junction on 25 – 26 October.
From Cheshre Street Junction to Bath Lane on 27 – 30 October.
All sections of Woore Road on Sunday 31 October.

Entry points will vary during each phase between 08:00 – 17:00.
Under current Health & Safety legislation and for the safety of our workforce and members of the public, it will be necessary for a road closure to be in place during the works.
What you can expect
Signage mobilised on street in advance of the work starting
Our team working on the carriageway
Machinery and vehicles
Barriered areas to create safe working zones, in line with current Health & Safety legislation
'Business open as usual', 'Road Closed Ahead/Diversion' and 'Cyclist dismount' signs

Access to your property or business
We aim to minimise disruption to local residents and business owners whilst we deliver these improvements. If you have any specific access requirements, please raise these with our on site supervisor at the earliest opportunity.
Unfortunately there will be occasions when residential and business access will be restricted as your safety and the safety of our workforce is our main priority. Local businesses remain open as usual however, points of access will vary during the works as detailed in the above phases.
Your safety and the safety of our workforce is our primary concern. Therefore, Traffic Management Officers supplied with CCTV cameras will be present during the works to assist you as the site operations progress .
Keeping you informed
If you would like to talk to us about any aspects of the scheme as it progresses, our on site supervisor is your best point of contact. Alternatively, you can call us on 0300 123 5020.
Emergency vehicle access will be maintained at all times.