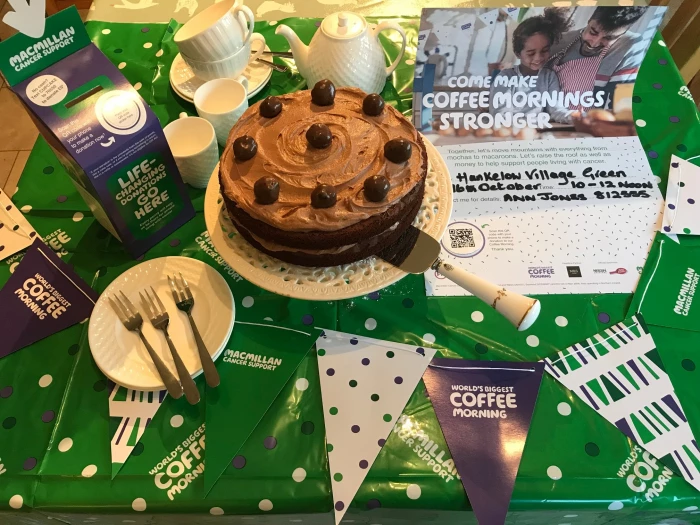 October 16th 2021, 10am to 12noon
Hankelow Village Green
Please join us, Ann and Ian Jones, with the kind support of Hankelow Amenities Group, when we host a super MacMillan Coffee Morning for MacMillan Cancer Support.
The marquees are arranged!
We have plenty of tea, coffee and soft drinks!
There will be lots of scrumptious cakes and cookies!
Bring your favourite mug!
Go green!
For book lovers there will be a good range of preloved books for sale.
Do come along to support this very worthwhile cause.
Book the date in your diary now!