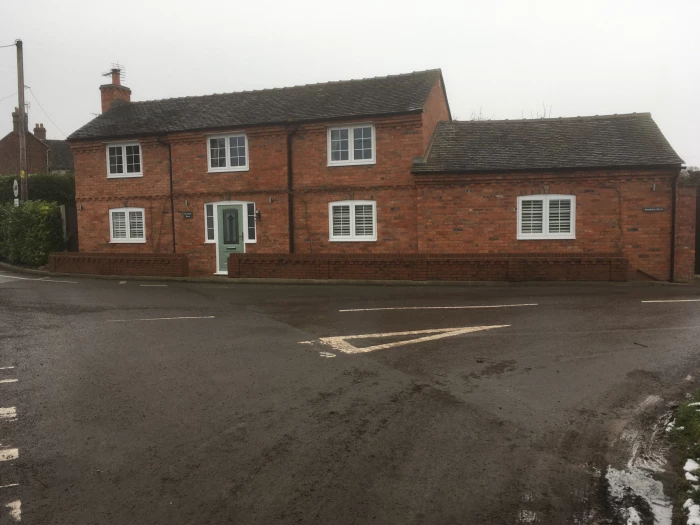 The Romping Cat
We have had a modicum of success on "The Romping Cat" – many thanks to Chatbox correspondents on this matter.
Peter Morgan has kindly agreed to create a fuller article on this pub.
He has however declined to name regulars to this establishment as this would be a breach of the current Data Protection Regulations.
The Plough (Swanbach Stores)
Lennie Meredith wrote:-
" A few years ago I did some building work for Mr Harold Dean (Dixie) of Swanbach and he gave me two lists that he'd compiled in 1928 when he came to live in the Audlem area. These lists were written in long hand on cardboard. One list comprised of all the shops and what they sold and the other list is all of the pubs in Audlem and surrounding area. "
This is our next target from Lennie's list. Some 35 years ago this Editors personal experience was that this then shop was still open, with Mrs Shuker providing sweets for our very young children, and also tobacco products for adults – some especially ordered to suit local preferences as I recall!
The premises remained unoccupied for many years before being renovated over many years, and is now a private dwelling.
The editor also believes that Mrs Shuker fostered several children – believed to have been from Market Drayton, some of whom may still live in this area. AoL would be happy to share any fond memories they would wish to share.