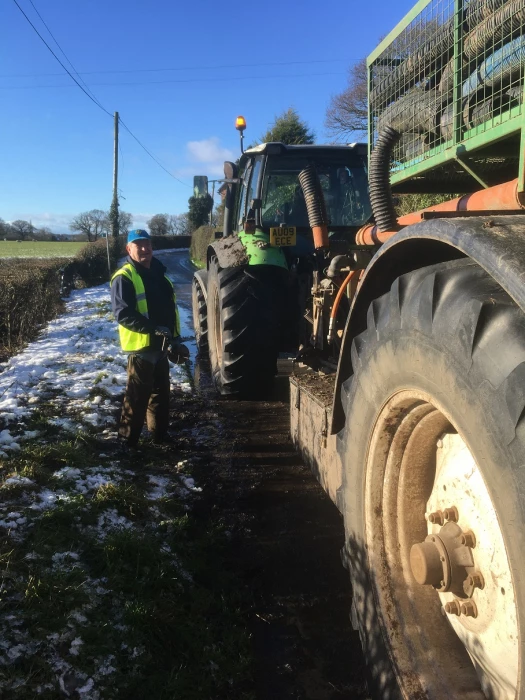 Drainage and it's effect on the highways.
I'm sure most of us are aware that proper drainage is essential for use of the highways but what is often forgotten is the effect that lack of drainage has on all roads and not just those with metalled surfaces. The Romans ensured that their roads were embanked above the natural wet surface of the surrounding land, were constructed of suitable material to withstand traffic and were cambered to ensure runoff of rainfall. All this is the basic measure to provide long term integrity of the road surface, and indeed many Roman roads survive in good condition to this day some 2000 years post construction.
What today's highways "engineers" seem to be neglecting is the very basic tenet of keeping the surface, and substrate, clear of water. The problem with this is that it causes hydraulic fracking of the road s urface with every vehicle that passes through standing water no matter how little there is. If the substrate is wet then the structure of the road moves with damaging effects on old clay drains running under the surface. Once these are fractured then there is no simple fix short of excavating the road to repair them.
CE Highways may say they empty gulleys on a regular basis (I know of hundreds that are still full of autumn leaves), but they have instructed the operators to ignore the silt traps which trap all the road grit. This is the main problem at the root of our failing road drainage system. Whilst finer particles will wash through the drains, the grit builds up and blocks them.
Another causative problem is the lack of road margin maintenance. The verges and hedgerows naturally wash and blow down onto the roadside decreasing the effective width and again overloading the gulleys with grit, leaves and twigs.
It has come to the point now where I believe CE Highways are totally unfit for purpose as their response to reported issues is zero and I have yet to see a reported job even started let alone completed despite giving them precise details of issues and their causes including precise locations and measurements.