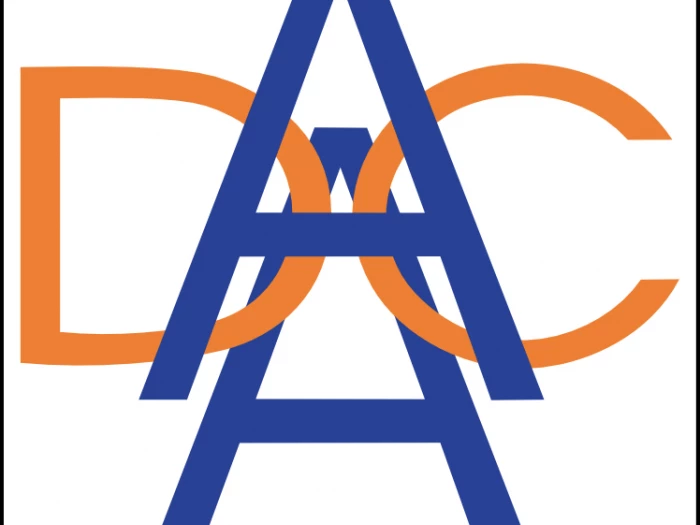 How ADCA Volunteers add up
By Kathleen Fedouloff for ADCA
It's Volunteers' Week, and Cheshire East Council is recognizing the work of volunteers all across the borough during the Covid pandemic by publicising illustrative facts and figures to show just how much volunteers do – and how much what they do is worth to their communities.
And Audlem & District Community Action (that's us!) is among the volunteer groups being highlighted.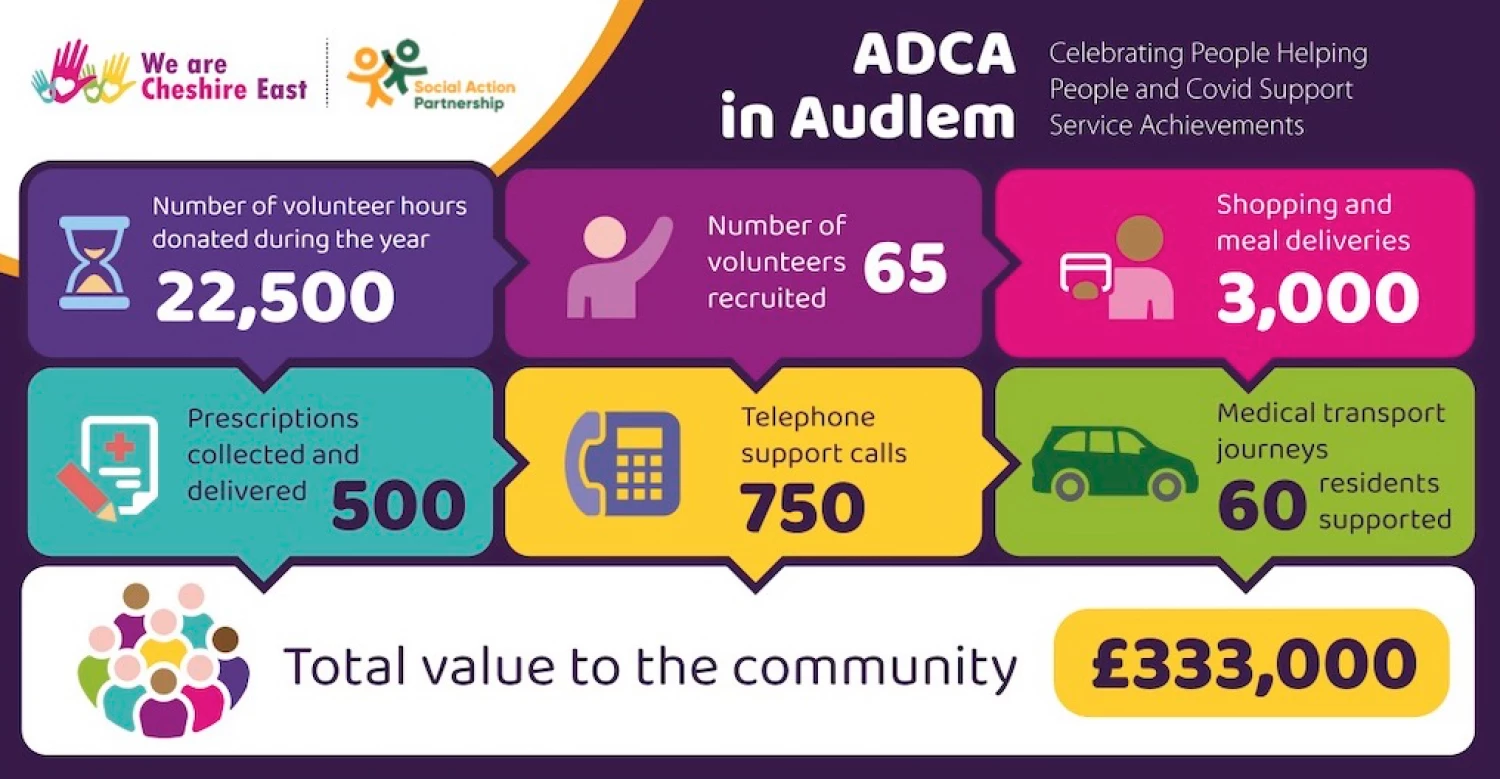 Just look at those numbers! Eyewatering, aren't they? (In a nice sort of way!)
These facts and figures laid out in glorious technicolour like this bring home in a new way the amazing generosity, hard work, ingenuity, friendliness, patience and sheer human decency of our volunteers, without whom ADCA just would not exist.
Thank you to all our ADCA volunteers, old hands and new hands!
Of course, numbers are not the whole story
The value of volunteers is far more than the sum of their individual acts. You just can't put a number on the value of the relationships that volunteers build, or on the rewards of participation and connection on all sides that come from volunteering.
As ADCA clubs and activities gradually re-open over the next months as restrictions are lifted, we are looking forward to being able to make full use again of our pool of volunteers – including those who have recently offered to dive in with us!
You can find out more about what ADCA does on our website here https://adca.audlem.org, and you can find out more about volunteering with us here https://adca.audlem.org/volunteering/volunteers.html.