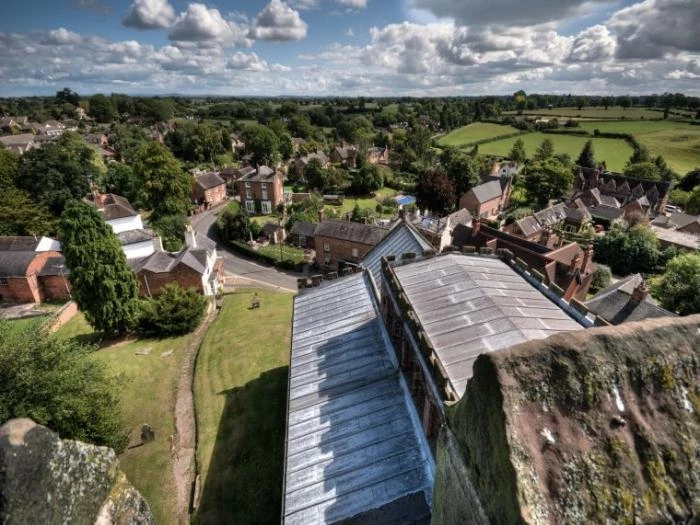 On Thursday 21st February, Audlem and District History Society was entertained with a informative and interesting talk from Tony Bostock MA JP on 'Cheshire Pub Signs'. The talk was in two parts, part one was a short history of the origins of ale and pubs, in the second part we looked at some Cheshire pubs and inns with interesting history or name.
History of Ale and Pubs
Pubs are part of our folk law and society, a meeting place and a place to relax. The Romans gave us the pub, the Tavona or as we know a tavern. They put a Bush on a pole outside to let passers by know this is where you can get ale and wine to wash away the dust of their journey.
Christianity and paganism both involved drink. Ale was sweet, was not easy to keep, everyone drank ale even children as it was safer to drink than water. Other drinks were beer-cider, mead, made from honey and wine. Ale was over produced in the 6-7 century, by the 10th century the size of drinking vessels was regulated, there were pegs in the side of jugs which were taken down a peg or two.
In medieval times inns and taverns hung out signs to tell travellers where to get good ale and mead. In most cases ladies did the brewing, it was a job where they could stay at home while the men worked in the fields.
It was law to have a sign on the tavern by the 14th century. Often signs were abstract or heraldic like the Lord of the Manor coat of arms. Sometimes religious symbols were used on signs to tell pilgrims where to get ale these were often part of abbey's where they could be lodged. Hops were added to ale, and it became beer – it added bitterness and it would keep longer.
There were rules about brewing beer – tasters thought it good if poured on a bench and the taster didn't stick to it. In 1552 alcohol was licensed by magistrates. Taverns was where you got good wine, there was one pub for 200 people. By Charles II taverns were places to drink chocolate, coffee and tea. By Victorian times gin and drinking became a problem, the pub sign still shows where to get good ale and still does.
Some interesting Cheshire Pubs
In part two of Tony's talk we looked at some interesting inns and pubs around Cheshire, at one time there were 26 pubs in Middlewich. As Tony talked through some Cheshire pubs with interesting sign or story, it turned out most people present had visited at least two of them and could add to the story.
One of the oldest pub is said to be The White Lion, Weston, 1652, owned by the Crewe family. The oldest is The Blue Bell, Smallwood thought to be 13th century. The Spinner & Bergamot in Comberbach, was named after the owners race horses. The Blue Cap at Sandiway was named after a racing dog. The Swettenham Arms, Swettenham is said to be haunted, The Boot, Willington, is three cottages made into one. The Bhurtpore Inn, Aston is named after a battle.
This is just a sample of the interesting pubs to visit and enjoy around Cheshire.
Thank you Tony for explaining the brewing trade and introducing us to the many interesting and well worth visiting inns and pubs in Cheshire, I for one will be visiting some this summer!
---
This article is from our news archive. As a result pictures or videos originally associated with it may have been removed and some of the content may no longer be accurate or relevant.