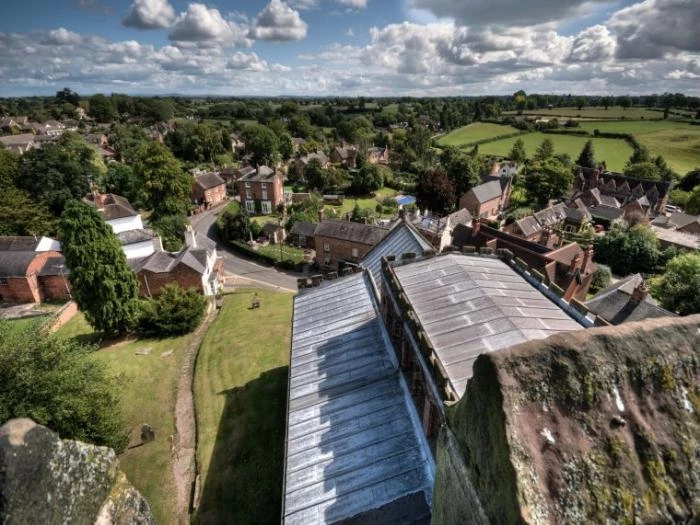 Well-known local resident Roger Wickson, who knows the canal system well, writes to add his comments to the 'lengthsman' issue. He says: "The decision by British Waterways to reorganise matters so that Audlem loses its lengthsman is crass indeed and I fear characteristic of the mentality that seems currently to prevail. Far from being the guardians of the waterways and the heritage and traditions that are such essential features of them, British Waterways seems determined on their destruction.
"I first came through Audlem locks in 1963 in an old working boat called 'Swan' which I had recently bought. The fact that it proved to be a total disaster is another story and it is good to see 'Swan' in Audlem from time to time fully restored. In those days there were still a few boats actually working on the Shropshire Union. Since 1963 I have been up and down the Audlem Flight many times.
The Audlem Flight is one of the most important and heavily used flights of locks in the whole system. More and more people now use them, more even than when the canal was in its heyday as a working canal. The majority of boat users inevitably are not greatly experienced and have little knowledge of the great heritage associated with the canals. It is absolutely essential for the care and maintenance of this flight and therefore the whole canal and ultimately the whole system that men such as Jim Stretch are retained to work in Audlem. His predecessor Bob Shepherd did tremendous work locally and Jim shows every indication of maintaining the standards nurtured by Bob and his predecessors.
"Knowledge of the canals is not acquired in a few weeks. It takes years of experience to learn how to care properly and sympathetically with a stretch of canal and foresee potential problems before they become serious. A lengthsman today has additional responsibilities. He has to learn to deal courteously and helpfully with the public. He can be a source of considerable local knowledge, wisdom and advice. With increasing numbers of boats using the Audlem permanent moorings it is enormously important to have a lengthsman to keep an eye on them and to alert owners if anything untoward has occurred.
"I am afraid that to call in contractors with no knowledge or experience of the area is not the answer at all. A good lengthsman can actually prevent a crisis occurring.
"A few quotations from L.T.C. Rolt's fine book The Inland Waterways of England (p110 – 111) make the point. 'Of all the many never-ending jobs on which the security and comfort of our lives and property depend, that of the canal lengthsman is probably the least known or appreciated.' 'There may be a canal whose water level (after a storm) is higher than our roof top, and we do not realise that we are only being saved from catastrophic flood by the vigilance of one man.'
"Rolt cited an occasion when 3 ins of water fell in one night in the Daventry area and a breach occurred in the Grand Union. The local lengthsman, who had been on duty all night, was aware of the danger point, discovered the breach in the early hours of the morning and dropped the stop planks. Only minor flooding occurred and damage to our property was negligible, but had it not been for this one man's prompt action fifteen miles of waterway could have poured out through an ever widening gap."
---
This article is from our news archive. As a result pictures or videos originally associated with it may have been removed and some of the content may no longer be accurate or relevant.