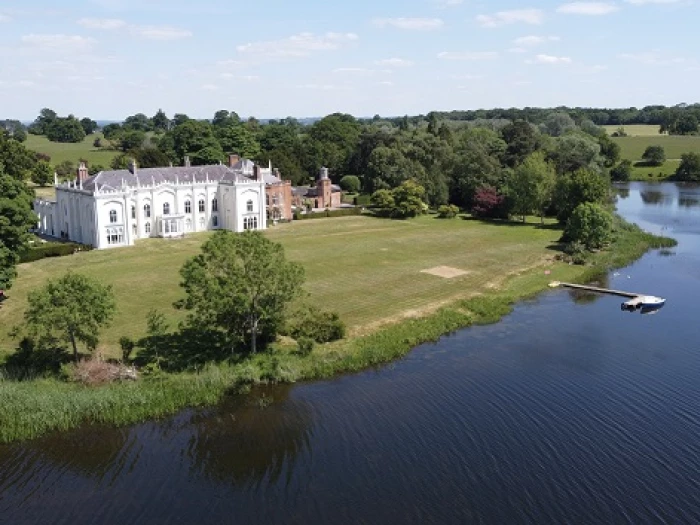 Combermere Abbey Receives Technology Boost Thanks To Government Culture Recovery Fund
Local gem Combermere Abbey was recently one of 445 heritage sites across the country to receive a financial boost from the Government as part of a £1.57 billion Culture Recovery Fund to help them through the Coronavirus pandemic.
The abbey received £45,000 to introduce superfast broadband and upgraded technology to the estate, as well as to fund the creation of a video on the history and restoration of this historic house. The grant from the Culture Recovery Fund was issued in October last year by the Government and distributed by Historic England and the National Lottery Heritage Fund.
Being a mile off the main road and not connected to the main network, Combermere Abbey's broadband speed pre-upgrade was around 6mb download and 0.5mb upload, now it has both download and upload speeds of around 50mb.
Alongside the superfast broadband, which will cover all buildings across the estate including the holiday cottages, wedding event spaces and event offices, Combermere Abbey has enjoyed an upgrade to Office 365 and a new VOIP telephony system. The upgraded internet speed will mean holiday accommodation guests can be sure of excellent streaming facilities, can work remotely comfortably and children can even continue with school projects if required. Alongside this, thanks to the upgrade, the abbey is working on a service that will allow wedding couples to stream their day to guests who could not make it there in person.
Alongside the technology upgrades, an informative film will be produced on Combermere Abbey and its restoration which will be promoted across all our social media channels and on our website. We live in a global society and there are so many of people who share relationships and history with this wonderful place, who can now get in touch.
To find out more about the Combermere Abbey estate and for future updates, you can head to Facebook, Instagram or their website.