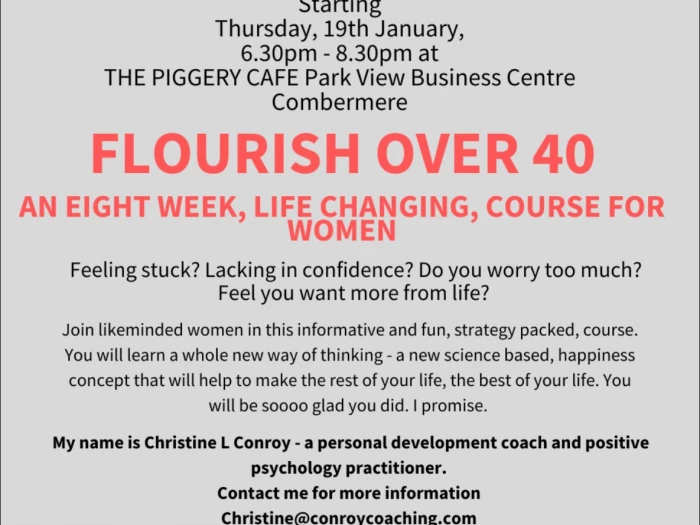 Flourish Over 40 Course Comes To Combermere
Starting on Thursday 19th January 2023 at The Old Piggery Café at Combermere, positive psychology practitioner Christine L Conroy is launching a 'Flourish Over 40' eight week, life changing course for women. Christine says the programme is for those who are "feeling stuck, lacking in confidence and who may worry too much" – she will help them find the fun in life once more.
This informative and fun, strategy packed course will bring together the women of Whitchurch and beyond and encourage them to learn a whole new way of thinking. A new, science based happiness concept that will provide the foundations for the rest for their lives.
The sessions will run over eight weeks, from 6:30pm – 8:30pm every Thursday. To sign up or for more information, contact christine@conroycoaching.com or call 07979595947. Find the sessions at The Old Piggery Café, Park View Business Centre, Combermere, SY13 4AL.