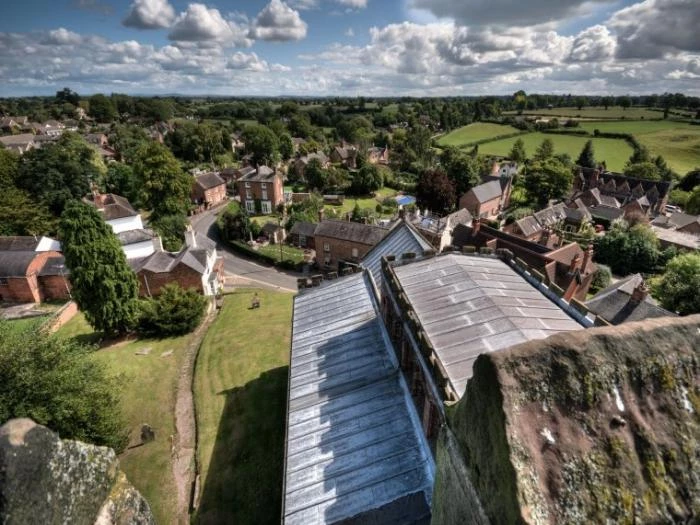 Cheshire Fire and Rescue Service welcomed a very special visitor to its headquarters, when a Sherpa from Nepal dropped in.
Dawa Geljen was visiting a team of 17 Fire cadets and nine leaders going out to Nepal in late October 2015, where they will finish off building a school for village children.
During his visit on Sunday 25th and Monday 26 January, Dawa was introduced to the group and spoke about his experiences as a Sherpa and also what they should expect to face on the two day trek to get to the village of Thulodhunga in the Basa region. He also gave an insight into the life young people lead in Nepal and the struggles they face attending school.
The 47-year-old is a qualified mountaineering guide and trustee of Classrooms in the Clouds which is a registered National Government Organisation, working to build classrooms for village children. The expedition has been arranged through this organisation and Dawa will be leading the team.
He is a sixth generation Sherpa who has been leading treks and expeditions in Nepal for over 26 years and has many successful ascents of large Himalayan peaks to his name, including getting within 50m off the top of Everest, before turning back to ensure the safety of his client.
Currently there is a 25-year-old building being used as a school, but it's not a nice environment for the children to be in let alone learn in. With no glass in any of the windows, dust blows through the two storey building and onto the children who often get it in their eyes and end up breathing it in. It's also very cold and draughty at this time of year.
The two classrooms are extremely dark, as there is no power to the old building. If the children in the class above are learning, then the class below are distracted and vice versa, as there are only bare floorboards with gaps in between. The dust falls though these gaps and onto the children below.
Dawa said: "It's a great honour for me to come to the UK and meet the team in person. It's the first time that Classrooms in the Clouds will have worked with such a large group.
"The young people have worked really hard to raise this money for a country and people that they don't know, but they will leave with a better understanding of different cultures and most importantly they will leave knowing that they have made a real difference to many young lives in Nepal, both now and in the future.
"These Cheshire Fire Cadets are a fine example of their generation and their parents and leaders should be very proud of their commitment and dedication to the project."
Cheshire Fire and Rescue Service Youth and Community Cohesion Manager, Nick Evans will be accompanying the cadets on the trip. He said: "It's been great for the cadets to meet Dawa and hear about his experiences. His visit has made the trip real and we remain determined to raise the £60,000 to enable us to build this school.
"The money will be used for flights and to buy all materials to build the school and finish it to a good standard. The children need a better and safer place in which to learn and we can help with that. Dawa's visit has been a great boost for us all."
The new eight classroom school will be finished off by the group from Cheshire, after local trade's people have built the structure. Cadets will also get to attend the official opening before they head back to the UK.
During his visit Dawa was introduced to people from across the Service and was given a tour of the Incident Command Training suite, before being put through his paces on the training ground where he ran out like hose reel in full fire kit and rescued a canvas adult manequin out of a building and to safety like a professional.
Finally, he very kindly presented the Chief Fire Officer Paul Hancock with a Buddist prayer scarf before leaving.
For more information or to donate to the trip please visit the cadet section of the website www.cheshirefire.gov.uk. Alternatively you can phone the Youth Engagement Department on 01606 868427.
---
This article is from our news archive. As a result pictures or videos originally associated with it may have been removed and some of the content may no longer be accurate or relevant.