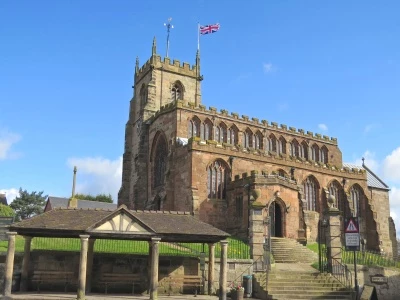 Services online and at St James Church for Easter week
There will be services via Zoom at the following times this week:
Maundy Thursday 1st April at 7.30pm
Good Friday 2nd April at 2pm
Easter Day 4th April at 10.30am
If you are interested in joining any of these services please email audwybdod@gmail.com

We are also pleased to announce the reopening of St James Church on Easter Sunday at 11.30am for a Holy Communion service. Please note that 2m social distancing and wearing of face masks will still be in operation. Because we will be limited on numbers please contact the above email address if you wish to join us and reserve a place.