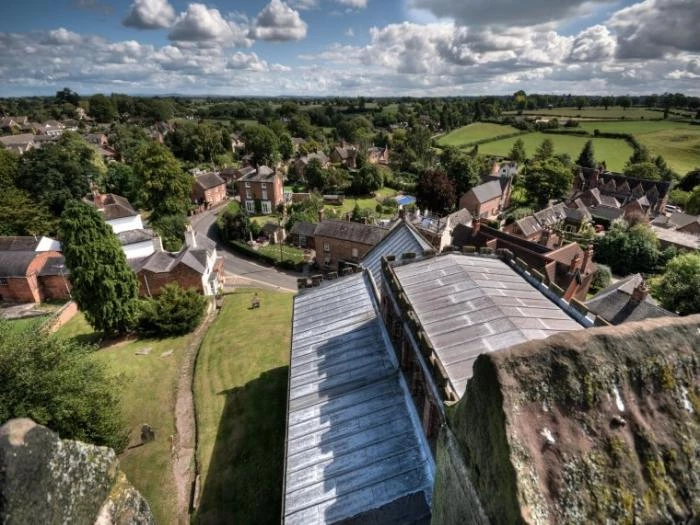 The early voting in the latest Audlem Online Vote Poll asking: "Do you agree with building the proposed wind farm south east of Audlem?" indicates a considerable degree of opposition although a significant minority is in favour. With around one hundred votes cast so far, 57% are against, 39% in favour with the remainder unsure.
The BBC's weather website summarises some of the advantages and disadvantages of wind farms, as follows:The advantages
Wind power enables electricity to be produced in an environmentally friendly way – the turbines don't produce chemical or radioactive emissions.
The ground on which the turbines are positioned can still be used for agricultural purposes – such as sheep grazing.
If the turbines need to be taken down, there is no damage to the environment and no residues are left behind.
The disadvantages
There are concerns from some people who are worried about wind farms being positioned in their area. The main worries are that they ruin the landscape – because they generally have to be positioned on hills to get the maximum benefits of the wind.
Wind farms also take up much more space to produce the same amount of energy as other methods such coal-fire powered stations.
Wind farms can be costly to maintain and electricity produced by this method is more expensive than that produced by other means. There are arguments that the money would be better put into energy conservation.
The noise generated from wind turbines has been criticised by some people who live very close to the wind farms.
The turbines can cause some slight electromagnetic interference, which can cause interference with television signals and some communications equipment, although this is thought now to be negligible.
Vortex, the main opposition group to the Knighton project argue more emotively, saying the dream of harnessing the wind to produce 'free' environmentally friendly energy has turned into a fraudulent and heavily subsidized destruction of the countryside. "The landscape is literally being raped and wild-life pillaged with government collusion and false claims, whilst people's lives are being made intolerable by noise and visual pollution."
Others believe passionately that renewable forms of energy such as the wind must be better alternatives than polluting power stations, whether coal, oil, gas or nuclear.
What do you think? You can cast your vote on the Audlem Online Vote Poll by clicking on 'Yes', 'No' or 'Unsure' and then on 'Vote Now'. You can only vote once and multiple votes are automatically blocked.
---
This article is from our news archive. As a result pictures or videos originally associated with it may have been removed and some of the content may no longer be accurate or relevant.