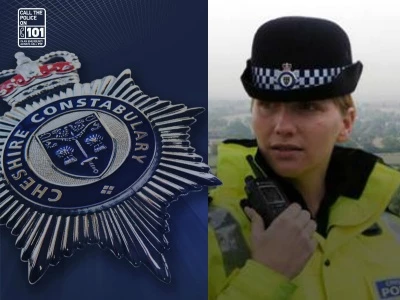 Editors note:- Nick Jarvis has asked for this message from Inspector Andrew Smith to be published on AudlemOnline:-
Dogs Under Control
Hello Everyone,
A few months ago we posted a statement on this site about Livestock worrying. Concerns were raised by Farmers locally, to my Officers.
Following that post concerns have been raised by some Audlem residents. I hope to clarify things for all concerned.
In response to the local Farming communities concerns, local officers copied a statement from the Cheshire Police Facebook page. That post was in response to an actual livestock worrying incident in Cheshire.
Livestock worrying by Dogs is a serious matter that does affect the Farming community on a national level. It has obvious animal welfare issues, but also the estimated financial costs to the Farming community are huge.
Like everyone else Dog walkers have the right to exercise their dogs and use rights of way and public footpaths unhindered.
You may have heard of the term 'under control' with regards to the law covering Dogs. It can be a subjective term. Control to one person means something different to another. My experience tells me that the legal system would look towards being on a lead as the 'ultimate' control but some may be able to argue differently.
To end I'd like to say that as far as we are aware there have been no reported incidents in the Audlem area recently.
Our original message should have been more bespoke to your community. It should have tried to be, preventative, educational and informative.
I hope that I have clarified matters for everyone.
Regards
Inspector Andrew Smith
Local Policing Inspector
Crewe, Nantwich and surrounding communities.