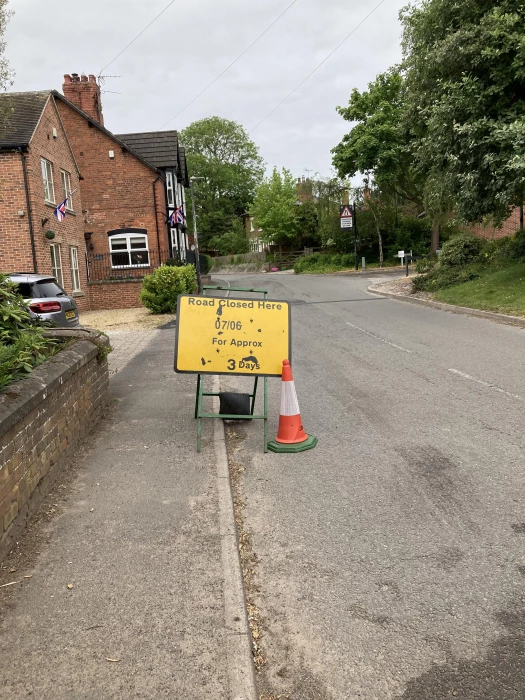 Confused.Roads? ...and signs!
There seems to have been a plethora/hallelujah/scourge of roadworks and accompanying signs and diversions recently around and about Audlem. (Please select your own collective noun! and suggest others).
Your Travel Correspondent believes there is a national system to coordinate roadworks and diversions – cynically perhaps to maximise disruption rather than minimise.
Recently, due to an Audlem Blockage, there was a diversion in place for all traffic along Candle Lane at Woore! Anyone that knows that rather narrow lane would realise the impossibility of HGVs negotiating it.
The most recent Stafford Street blockage was originally billed as a 2 week closure, but changed to 3 weeks.
This news (obviously in hindsight) failed to reach the Shropshire authorities, as their diversion signs were removed after 2 weeks, resulting in HGVs and caravans using very unsuitable lanes around Audlem!
And now there are still signs either end of Audlem Stafford Street proclaiming still a 3 day stoppage on the 7th June! – no year on the sign in the picture.
Enjoy!