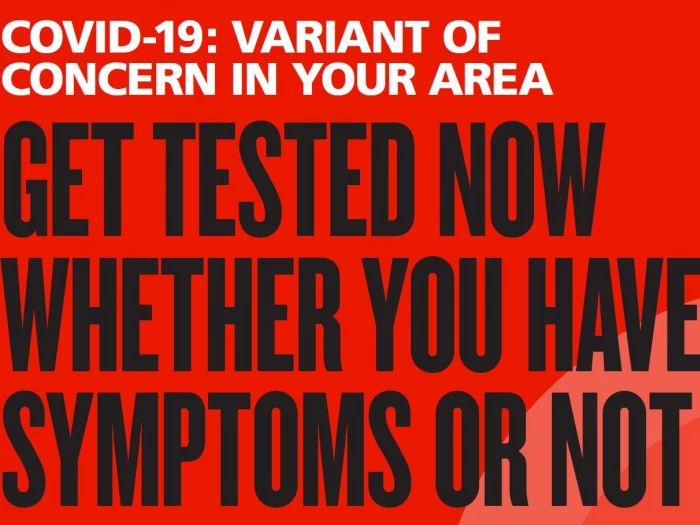 Covid-19 Enhanced Resource Area
Government has today announced that Cheshire East has been identified as a 'Enhanced Resource Area' to help combat the rapid rise of the Delta (Indian) variant across the borough.
This variant is more transmissible than previous variants and cases are rising in other areas of the north west, including Cheshire West, Greater Manchester and Lancashire, which have also been placed into this category, along with a growing list of areas across the country.
Designation as an Enhanced Resource Area is not a local lockdown or a return to a tiered system. It means the council can access a range of support and guidance to address rapidly rising infection rates. This can include driving vaccine uptake for eligible people, the possibility of requesting military aid, additional testing support -- including schools testing, and other assistance and support.
Dr Matt Tyrer, director of public health at Cheshire East Council, said: "We have seen cases of the new Delta variant of coronavirus increase dramatically over the last couple of weeks in Cheshire East, in particular significant outbreaks related to hospitality and catering establishments, retail outlets and in our schools.
"Having seen the substantial increase in transmission in our Greater Manchester neighbours and increasingly across the north west, it was sadly only a matter of time before the spread was to be seen across Cheshire given our strong links with work, travel and friends and family.
"We know the importance of the vaccine programme, with all the current evidence suggesting the massively positive protective benefits of having both doses of the vaccine in helping prevent serious illness and hospitalisation of the new Delta variant.
"We will therefore be asking for significant increases in the vaccine supply for our communities and much-improved access to vaccination sites and pop-up clinics across our borough, alongside greater levels of testing and self-isolation support."
Anyone aged 25 and over (and aged 23 and 24 from Tuesday 15 June) is invited to book their Covid-19 vaccine. Visit: www.nhs.uk/covidvaccine LFTs twice a week.
For full information on where to get tested or pick up home testing kits visit here.