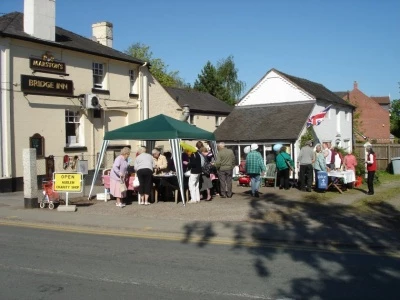 Charity Shop
The jewellery will be on display this week with some lovely new items added and we have much more Christmas stock to be put out as well. There also a few Halloween items if you still need some "scary" stuff.

Unfortunately we will not be able to accept any more DVDs from this week as we have such a large amount and St Luke's will no longer take "our left overs". So please do not bring them to us anymore, however we are selling remaining DVDs at 10 for £1 so come and stock up for your winter viewing! They were very popular last week but still lots to choose from.

We have lots of beautiful pictures for sale but lack the hangers to display them properly, so wondered if anyone has any of the old fashioned picture hooks in the back of their drawers that we may make use of please. If so we would be very grateful if you would let us have them.

As ever, we look forward to seeing you all on Saturday from 10-4 and hope you find just what you have always wanted amongst our huge range of diverse donations .

Many thanks for your support.