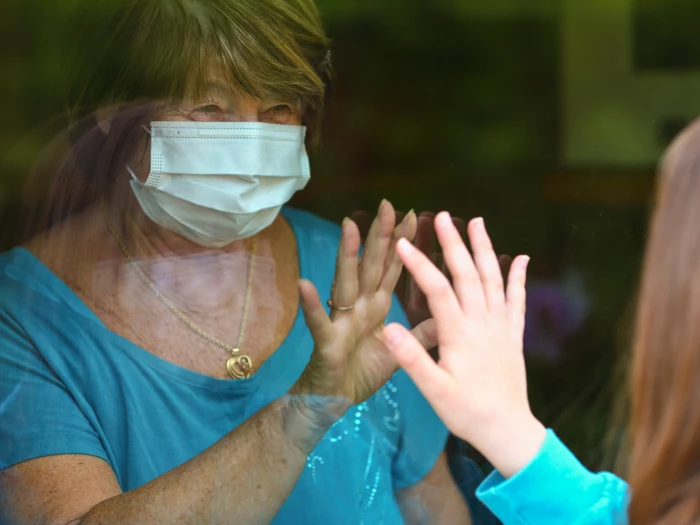 Cheshire East Council highlights adult social care budget pressures during pandemic
Cheshire East Council has joined with the County Council Network and the Association of Directors of Adult Social Services (ADASS), in calling for significant additional funding from central government, to meet the rising costs of adult social care services during the Covid-19 crisis.

Across Cheshire East, thousands of people rely on adult social care to provide them with the support they need to live their everyday lives. Services provide care, support and safeguard the most vulnerable. They support residents who are disabled or older, help residents to live independently and offer end of life care.
Before the current pandemic, the care sector was already under severe financial pressure with the Health Foundation, an independent charity committed to bringing about better health and health care for people in the UK, estimating that to meet the expected growth in demand from an ageing population and increase pay would cost £6bn by 2023/24.
After the start of the pandemic, Cheshire East Council carried out a survey of care providers. This survey identified significant additional costs incurred as a direct result of Covid-19, including agency staff, overtime, cleaning and IT.
This survey also highlighted a range of extra unforeseen costs for care providers, including supplying additional uniforms for infection control purposes, an increase in the price of food, more recruitment, a drop in income due to a reduction in private clients and the capacity to provide other services.
Councillor Laura Jeuda, Cheshire East Council cabinet member for adult social care and health said: "The impact of Covid-19 across Cheshire East and the rest of the country has been profound.
"Some additional funding is supporting residents in care homes, those who receive care at home, staff who are ill or self-isolating, residents who have been shielding, victims of domestic abuse and those suffering from poor mental health.
"Sadly, we are also supporting a small but significant number of families and friends of residents who have lost their lives.
"The pandemic has placed unprecedented demands on care providers, not only from a financial perspective, but also in terms of their legal and moral duty of care to their staff and residents.
"The sector, including 92 care homes, 59 care at home providers and 73 complex care providers, has shown remarkable resilience in the numerous ways it has addressed this challenge.
"We are calling on the government to inject more cash into adult social care to ensure that it gets the support it needs to continue to provide good quality and safe services to our most vulnerable residents."
Councillor Amanda Stott, Cheshire East Council cabinet member for finance, IT and communications, said: "Our priority is to keep the public and our staff safe, but unlike the NHS, councils cannot legally run deficits and must deliver a balanced budget. Now more than ever we need greater certainty about government funding for adult social care.
"Before the crisis 60 per cent of this council's net budget was spent on providing support for people-based services, such as social care. These costs continue to increase as the population grows and people live longer.

"Our vision is to take decisions for the long term, investing in the future and protecting vital services in the current challenging circumstances."