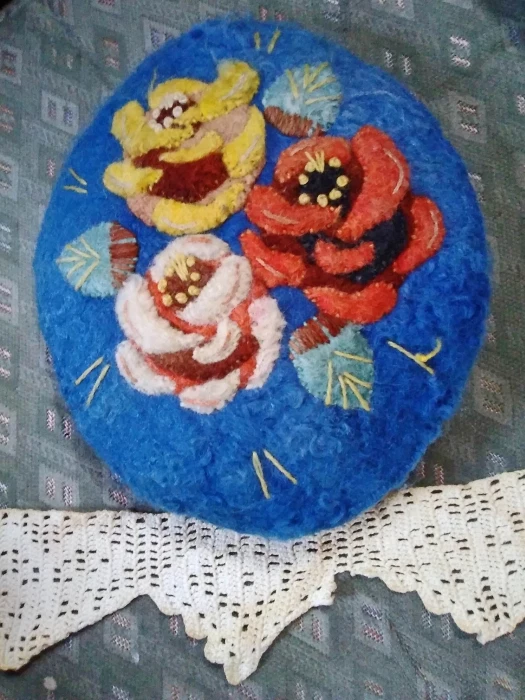 This is number 8 in the series of short history "pieces" from members of the Audlem and District History Society
Roses and crochet
Moving onto a narrow boat opened up an interest for me in canal crafts, its history and how they were done. Once the canal trade started to decline, to save money, families were moved onto the boats. Wives worked hard: when not steering the butty, doing the locks or helping to discharge the cargo, they were keeping the boat and family clean. They were very proud of their boats and the decorations on them. The roses and castle painting was mostly done by the men. Each area, company or painter had its own style. Nowadays mostly it's a stylised method.
I wanted to have a go so got a book on how to do it and decorated boxes, book covers and picture frames. I mostly stuck to roses as I didn't like my daisies and my castles never looked right. I painted all the toolboxes, trying out different styles of folk art.
The women of the boats were not paid but could bring in some money for themselves by making crochet cabin lace. A ball of cotton and a hook fitted in a pocket and at any time a few stitches could be done. It was traditional to have your own design. Having been able to crochet since I was a child, I started by designing and making a long narrow piece to go across the door. These were made to go around the hatch to give a false edge, so you didn't hit your head!
My knowledge of crafts and how to do them and their origins will keep me busy learning new arts and techniques.
Val Mackin