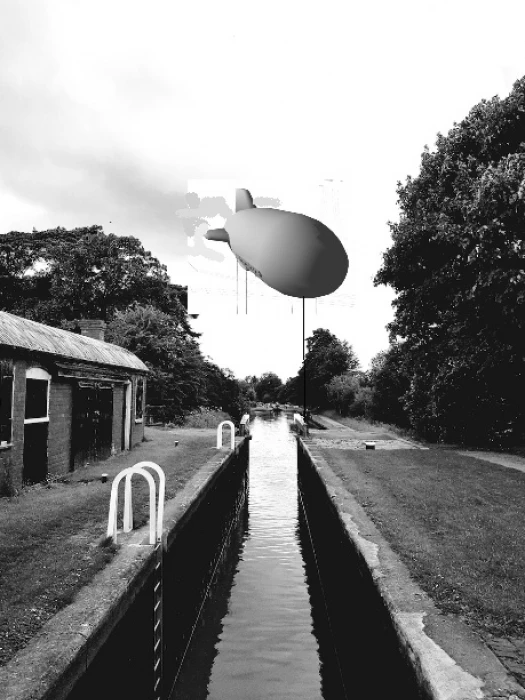 A disturbing story has reached the AudlemOnline Newsdesk about an errant balloon chasing a group of boys along the towpath of the Shropshire Union Canal near Audlem.
Apparently a group of young boys were on their way home from school in Audlem back to their homes in Cox Bank when a larger balloon appeared over the canal. Blown by the wind it "chased" them up the towpath dragging beneath it a broken mooring rope which threatened to brush the boys into the Canal.
Luckily they managed to escape from the towpath where it meets Bagley Lane and were able to run home to safety and a somewhat sceptical response from their parents.
No reports of escaped balloons have been recently received, but it is believed that it broke away from its moorings somewhere in the Crewe area.
It is not clear whether the balloon deliberately targeted the boys or whether it was just another manifestation of the weird things which emanate from Crewe occasionally.