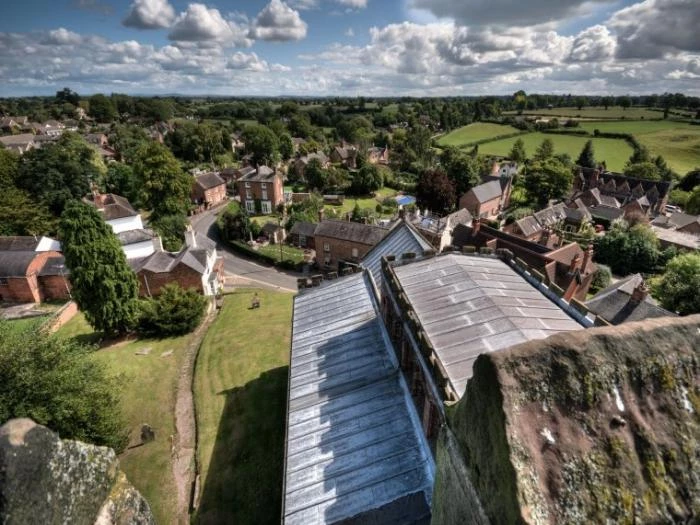 This week's Chronicle pictures parents and pupils of Buerton School who say they want to keep the school building and playing field as part of their community.
Despite the school's closure, residents and councillors are determined that the school should stay at the heart of Buerton life. Buerton Parish Council is holding an extraordinary meeting on Tuesday at 7.30pm in the school building to discuss the situation. Parish councillor Brian Lightfoot said: "If both school and the field were sold for development then the heart and soul of this small community would be under threat." Disgruntled parents, now forced to move their children to other schools, are furious that the site's future is not guaranteed. Denise Lawson said: "Without the field our children would be forced to travel to Audlem just for a game of football."
The comment from Cheshire County Council was far from totally re-assuring: "There are no immediate plans for the sale of Buerton School or the playing field." Last week, the County Council announced a programme of change to plug a cash black hole. The shake-up is designed to head off a potential £50 million-plus cash shortfall, said the Nantwich Guardian.
Two weeks ago Audlem Online reported that one ex-pupil has vowed to fight on and has raised the question of who actually owns the Buerton school building. Joseph Bloor, an ex-pupil who now lives in London, says he is to contest the ownership of the school building based on evidence dating from 1871 Documents held in Cheshire County Records Office. These indicate that the building was bought and paid for by Donations (Subscriptions and Fundraising) by the local people of Buerton and
Audlem.
Subsequent documents, such as the school log book, show that in 1903 the
Trustees passed on the "Maintenance" of the school to the County
specifically for "Educational Purposes", but Joseph believes, and land
registry policy will prove to be crucial evidence here, that the building never changed hands. He believes the land and building was registered incorrectly in 2004 following an application by the County Council. This, Joseph says, is surprisingly recent and handily co-incided with the 'Transforming Learning Communities'
programme which was one of the prime drivers behind the school closure.
The issue of ownership, particularly if the very recent registration by the County Council was questionable, may help to decide whether the building remains part of the Buerton community. Then again, it may only have been done in 2004 simply because nobody had thought to register the ownership of Buerton School during the previous 100 years or so.
---
This article is from our news archive. As a result pictures or videos originally associated with it may have been removed and some of the content may no longer be accurate or relevant.