Audlem and District History Society History Shorts 53 by Judi Paterson
The balloon is going up
(See footnote)
Prior to my sister's death from COVID-19, she and I spent many happy hours researching our family tree. Our father was born in Aldershot, Hampshire and we knew that his family had links with the area over numerous years. Conveniently she lived in Yateley, which is about 10 miles away. She was able to do 'on the ground' research while I checked the facts with my Ancestry subscription.
In a previous History Short I related my sister and I finding the base for a barrage balloon near our home. At the time we had no idea that balloons were part of our ancestral history. For us one of the joys of tracing the family was the variety of jobs they did.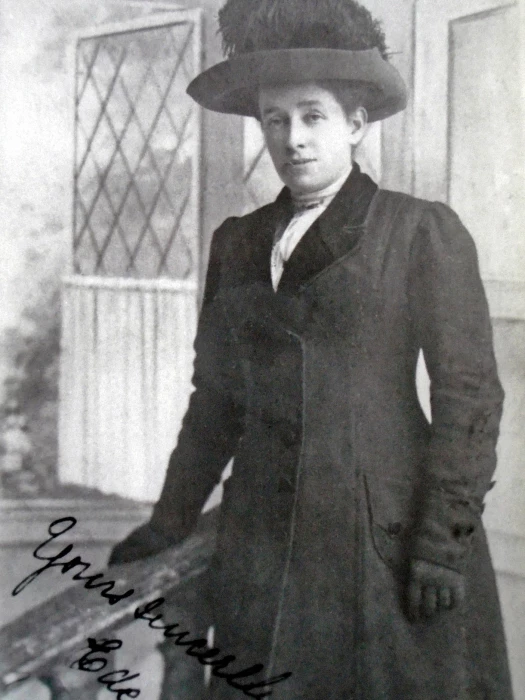 Edith Crosson was my great aunt on my father's side. She and her siblings were born in Kent. The 1891 census tells us that she, aged 20, and her younger sister, Florence, aged 15, were war balloon makers. I envisioned them working in an office. After many hours of research, I am still not sure what they did. There are some photos of women manufacturing balloons in what could be a factory setting, but it is impossible to work out what they are actually doing. The balloons were made for observation purposes and were manufactured from material or Goldbeaters Skin, which was made from the intestines of an animal, usually an ox.
The French were the first to use balloons for a military purpose in the battle of Fleurus in 1794. They were used by both sides in the American Civil War (1861-1865) and in the Franco-Prussian War (1870-1871). The British first deployed them in Bechuanaland (1884) and Suakin (1885), followed by the 2nd Boer War (1899-1902) at the battle of Magersfontein and the siege of Ladysmith.
.
.
.
.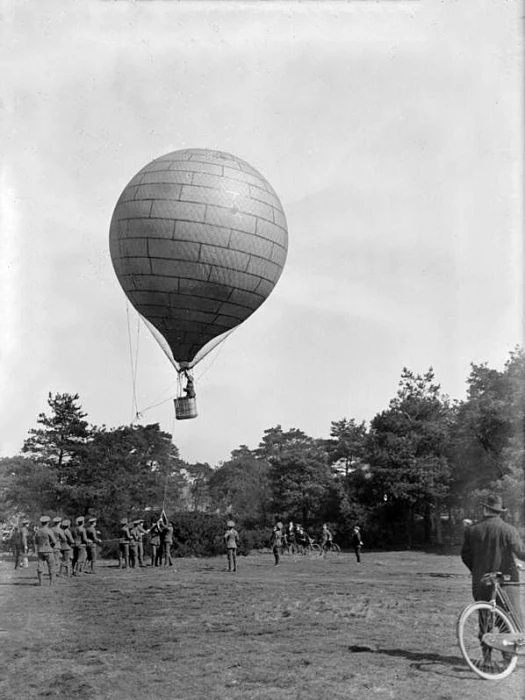 World War 1 marked the highpoint for their use by countries as well as Britain. Artillery observers positioned on balloons a few miles from the front line had the advantage of height to see targets further ahead. Balloon pilots wore parachutes long before they were used by fixed-wing aircrew. The design was primitive but effective. Balloons were filled with hydrogen, so a hasty exit was needed if the balloon was attacked.
WW1 army observation balloon.Click IWM Non-Commercial Licence | Imperial War Museums
Florence married in 1899, bringing her balloon-making days to an end. By 1911 another sister, Rose, was working in the balloon factory. She married in 1915, leaving just Edith, aged 44, working there.
Edith suffered from epilepsy all her life. By 1939 she was in a mental hospital where she is described as 'incapacitated'. She died in 1952 aged 82. The sad end to her life in no way detracts from her work in a cutting-edge development. Rose and Florence were both 91 when they died. Whatever their occupation was, it didn't cut short their lives!
While the sisters were making the balloons, one of their brothers was making his mark at the factory, but that will have to be for another History Short.
Footnote:- This phrase, which is used to imply impending trouble, relates to the use of observation balloons in WW1. The sight of such a balloon going up was nearly always followed by a barrage of shells soon after. The expression was reinforced during WWII when the hoisting of barrage balloons was part of preparations for an air raid.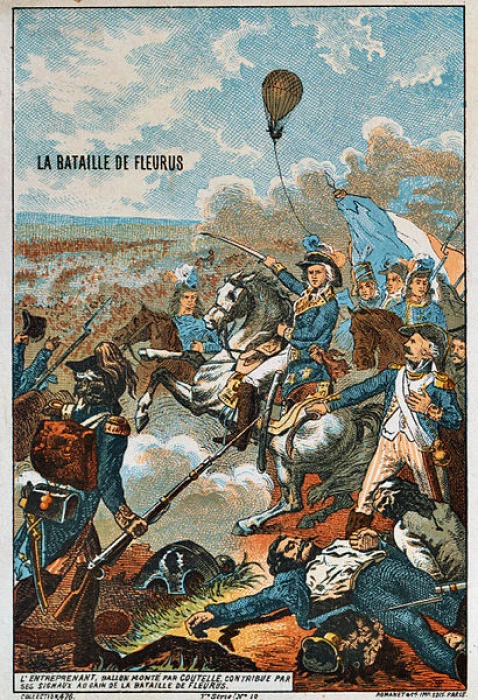 Battle of Fleurus, June 26, 1794. The first use of an observation balloon in battle. French troops led by Jourdan beat back the combined Austrian, Dutch and British forces.Collecting card (c.1890) celebrating the flight of the first observation balloon. For more info and credits, put following into your browser:-
commons.wikimedia.org/wiki/File:Early_flight_02562u_(10).jpg
(public domain)