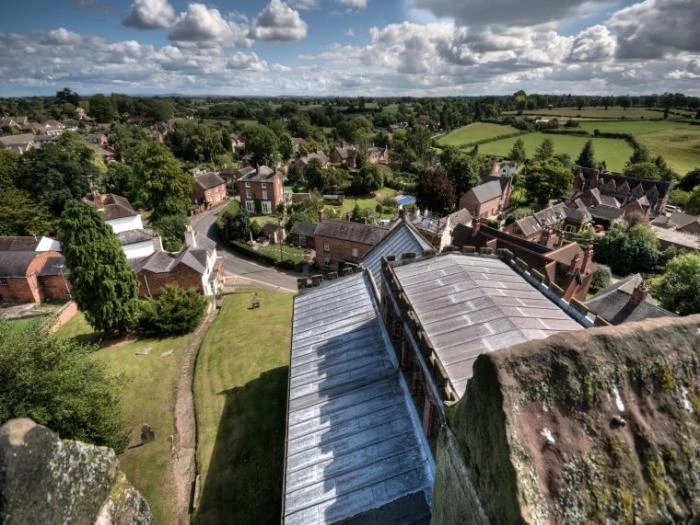 LOCAL AGRICULTURE ON FILM
1950's – 1980's

At the Audlem History Society meeting held on 20th October, attended by many existing members, new members and visitors, we were entertained by the founder and director of the Staffordshire Film Archive, Professor Ray Johnson MBE of Staffordshire University. Ray Johnson specialises in digitising old cine film to bring it up to modern day standards and the results are amazing.

Three films were shown on the night. The first film was an account from a family farm in Endon, near Leek, from the 1950's onwards. The farmer, Alan Williamson who is now 90 years old, narrated the film, which featured a threshing box hauled by a Field Marshall tractor and Alan proceeded to describe other old-fashioned techniques including silage handling and hay harvesting with old tractors, including grey Fergusons, Standard Fordsons and Nuffields. He also described various implements including side-delivery rakes, wufflers and chain harrows.

Very interesting footage was shown of horses drawing ploughs, including a rare Davy, Sleep & Co. horse-drawn reversible plough. Other horse-drawn implements shown were Bamlett and Bamford mowing machines, the latter being manufactured locally in Uttoxeter.

A milk churn lorry was shown being helped through six-foot snow drifts by various snow ploughs, including one converted from a second world war US army truck.

The film also featured a hedge-laying competition at Endon and a prize herd of Shorthorn cattle at a 'Boots' farm near Nottingham.

A short second documentary film about the salt industry showed the arduous, physical work involved.

The final film concentrated on steam lorries, particularly Fodens, although the narrator of the first film owned a Sentinel steam lorry.

The show concluded with pictures of a 1956 steam rally in Sandbach, the home of Foden. Foden lorries were designed and built by Edwin Foden.

The evening closed with a question and answer session and I thanked the speaker for his most interesting and enlightening film show. Over refreshments there was much banter between the more senior retired farmers in the room!

Ian Jones.