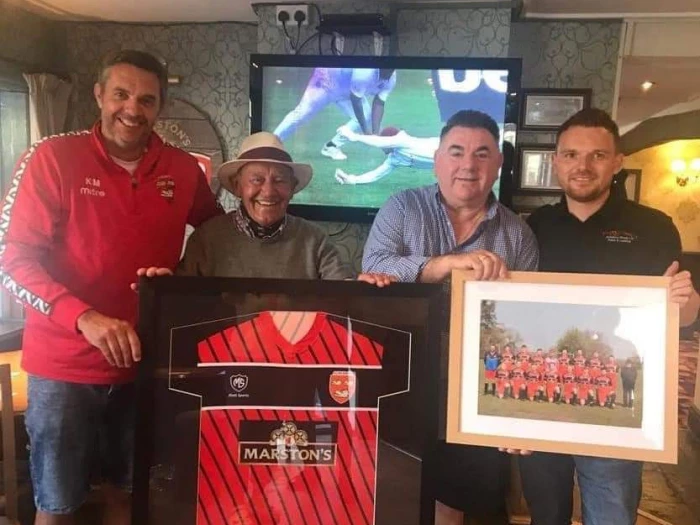 This week, the management team of Audlem Football Club, presented a framed shirt and a team photo to Adam Rodda at The Bridge Inn. 
As a thank you for being our team sponsor and for his real open generosity . 
The framing was commissioned with a company that frames works for Christie's of London -- nothing but the best for Adam .
With our most successful season ever ,it is so good to have such a fine honest man to sponsor our kit .
Ralph Warburton
Chairman .
Ps . Not the shrinking fellow in the hat. Comes with age I am told !