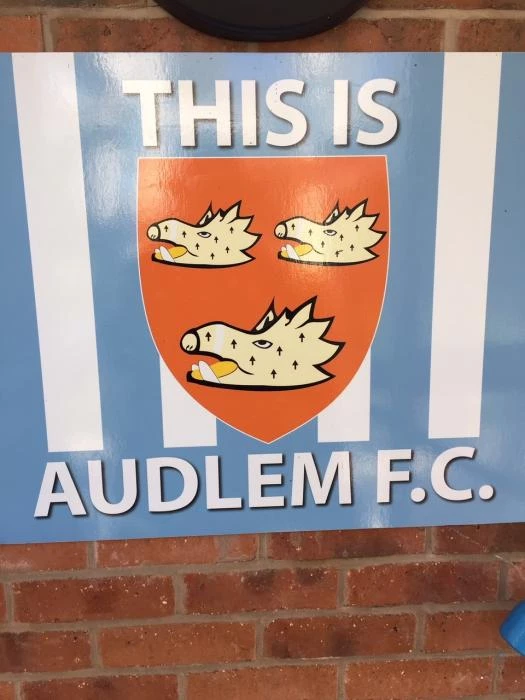 A fine day here in Audlem , whilst Cornwall full of staycationing folks and I guess many special agents as the G7 gets under way . So sad for all those who travelled down to the south west with many children ,only to be greeted by rain clouds . Must improve I hope.
Here, we had our young footballers morning on the playing field from 0900 to 1100 on Saturday but out of the 66 signed on, only 13 turned out. Effect of getting together after so long under mini lockdown. And fine weather . So a break for the so willing coaches . Next Saturday -the 12th , is our final day of the season with much awarding of trophies and medals .
Birds still singing before dawn. And at eventide.
Blooms still good as roses now bursting open .
But . Football .
We play away versus White Horse on the Barony pitches . As we now learn , this is our very last game of the season . The match for the 13th was cancelled as our opposing team resigned from the league.
his was the team who tried to pull a fast one by saying the pitch was not playable ,but then were found guilty and punished by awarding the three points to us. Now they have cut and run,!!!
Referee is again Des Evans .Pitch in fine order . Again no changing rooms so down to underpants in the car park . Thankfully the rain of the night all gone.
Sidelined for this game are Andrew "Beco" Betteley , damaged hamstring – and Kev Rodgers with broken foot bones. A big blow for us ,as both are such key players .
Kickoff .
1105
Frantic as ever is the case . The players get the Adrenalin going .
First throw in is for us . Great long throw to the goalmouth ,but no one there to tap it home .
Another chance with a free kick , but no gain .
Serious attack by WH , thwarted in good time .. a corner to us . No gain. So many chances given to us – none converted.
1112
Play is 60/40 in our favour .
We give away a corner , first for opponents . No gain.
1115
Yet another corner for us. The play goes back and forth. No gain yet to any side .
Shot by top scorer Will Cork ,from a fine pass by Callum Mese but the ball flies over the crossbar .
1118
Trademark long throw by James Craig but no goal this time .
As I sit here on the sideline. I note that the roads are awash with the huge tractors and high sided trailers going to and fro as the first cut of grass is taken.
1120
Tom Smart booked . Yellow card .
The free kick for WH taken – and straight into our net !
0-1
Game slows – that goal was virtually the first time they had been in our half .
1135
Callum Mese comes off and Seb Burrow on .
1138
Yet another corner to us . Taken by Will Cork. No gain
Shot by WH tipped over the bar by Simon Carvell our goalie. Connor Baxter ,our first choice keeper still off with broken fingers .
1144
Yet another corner to us . Will we use it? . No.
Their goal is living a charmed life as we attack and attack . Try as we might , nothing is going in.
Half Time
Tom Smart off and Ross Henderson on .
WH more confident now as they attack and attack.
We have started a bit sluggish, with ball being lost so easily . So so different to last game .
1201
Throw for us again. No gain. Game more 50/50 now .
A note . We have the most spectators today than we have had a while.
WH player injured and goes off.
Have the feeling of end of season blues ,as we seem to be getting nowhere .WH so lucky with that early goal.
Stefan Kotowski off and Alex Dale on.
1215
Superbly ball by an ever running Dan Rooney , met by Tom Capewell whose back heel goes wide. Best chance for many minutes . Corner again .
No gain yet again.
Sun coming out now to make for a really pleasant morning. Major difference this week is the virtual lack of the F Word , that we had when we entertained Broadhurst FC .
1220
Ben Walker off. Callum Mese back on. WH packing their goal area so much now as they are determined to protect their slender lead .
Again we attack upfield. We beat the goalie but cannot put it away. So so frustrating
1225
Fierce drive by Ross Henderson , just wide .
Sam Mason off .
More corners to us ,as we press and press .
Then
1227.
Crowded goal area . Will Cork. Our top scorer . Sends in a shot through a crowded goal mouth – and scores .
1-1
At the very death
Corner after corner . But still frustrated .
Game over .
That is it folks . We end the season – not losing . Second in the league . Best position ever for Audlem FC
Medals from the League to be awarded later on when we too award our team trophies.
Man of the Match . James Craig . Superb thinking player . His passes so direct and to his team mates .
No more from me for many weeks. Back in August .
Ralph Warburton
Audlem FC
A good season to all involved – well done from AudlemOnline