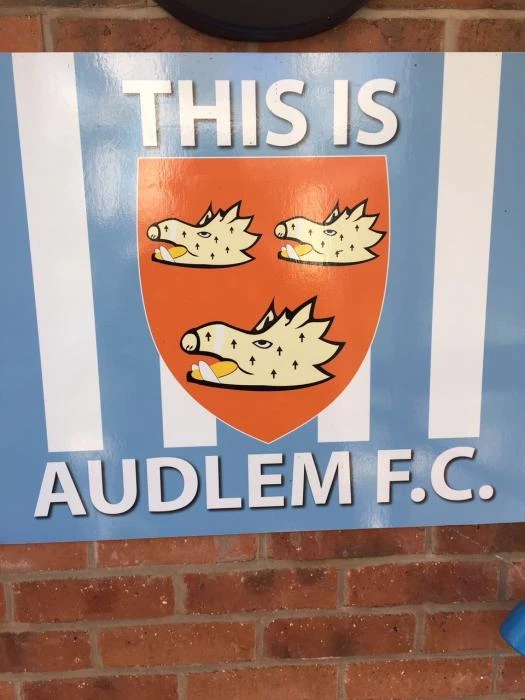 Have you ever sat down at a quiet time of day. Just to let your thoughts fly wherever they will. And to stop a moment and think on the eccentricities of our language and some of the little phrases we employ in our life. " Dog tired" , "Caught with my pants down", "Cat got your tongue", "Fed up to my back teeth", Give my eye teeth"; "Cheesed off","It's a shoe in". I could go on to the many more , but just stop and think. Where on earth did these originate, ? who first used the phrase .? Fascinating.
So I move to the game -- " game of two halves" !!
We are away for this , the very first game if 2022. Versus Ruskin FC playing at a pitch called The George's in Crewe .
Our record so far is very good. Here's hoping we keep it up with a superb bunch of balanced and determined young men .
Referee is Chris Spencer . New to us so no knowledge of his performance on the field of play
Excellent turn out of men for the match. Our top scorers all raring to go and a welcome return back of our flying right back , Ross Henderson -- after many many months out with injury . 5 weeks since we were last to play a game . Sun very low in my eyes as we play of the further most pitch of this complex. Cold,cold wind across the pitch .
1107 – Kick off.
Ruskin Park a new team this season , having moved up from junior football. So this years whipping boys as they get beaten so often . Like unto us 10 years ago .
Andrew Bettelly has to be stand in goalie as Connor Baxter had an accident at his place of work, resulting in stitches just by his left eye . And Simon Carvell was in the end unable to get to us -- a stand in goalie.
Fast and furious as men get their muscles warmed up . Shaking off the cobwebs of Christmas and New Year's Eve. By the looks of them, all seem sober and fit .
1115 – First corner goes to us. No gain
1120 – Corner to us . No gain
Clouds bubbling up more . Ruskin Park shaping very well and full of earnest endeavour. Their number 9 a very good player .
1123 – Lovely curling shot by Jack Welch -- on their goal -- but it flies over the crossbar .
Free kick as Ross Henderson is chopped down . So hope his shoulder will take the tackles .
1128 – Stefan Kotowski is booked for a harsh tackle. His very first booking. Will cost him a £15 fine by the FA .
1130 – Another corner to us , no gain
Free kick awarded by the referee to Ruskin as Becko in goal is adjudged to have picked up the ball outside his area. No gain for opponents .
Will Cork races up field but stopped in his tracks as we get another corner . So many so far , but nothing from them .
Then
1135 – Free kick just outside their box. Dan Rooney as stand in skipper for Thomas Capewell (injured) steps up and scores !
1-0
1138 – Another free kick as Nick Gregory chopped down. Nick is putting in so much work as he covers the pitch with his running and tackling.
Nick's kick met by Will Cork , but his header hits an opponent and goes behind . Corner to us but no gain
1140 – Superb assist by Seb Burrows is met by Carl Greatbanks whose shot goes home .
2-0
Game has slowed down a tad . Need to generate better direction as too many goal chances go awry .
Halt time called.
Second half kicks off
Manager Kev Mort plays first sub as Ross Henderson comes off and Tony Sindstadt is on.
Still not really gelling in front of goal as too many chances are missed.
Rushkin have a free kick and Becko pulls of a very fine save .
Still a disjointed air about our play . Things not going right for our strikers Will and Nick.
1210 – Stefan Kotowski off as Ben Walker runs on .
Then.
Wham bam slam , Ruskin Park score!
2-1
So, so easy for them. Looked like an offside goal, but ref rules no
( at the end of the game he admits he was wrong with that decision !)
I truly thought that we would score a basket full against such a struggling team . But so far , not the case.
1120 – Corner to us and again , no gain!
Then a fine run by Nick Gregory , rounding the keeper and passes to Tony Sindstadt who slots it away
3-1
Sub as Seb Burrows off and Paul Bowker on
Sub as Will Cork off and Callum Mese on
1235 – Andrew Betteley pulls off a lovely save. Stopping a sure goal.
1237 – Fine play and an assist by Ben Walker , full of running , passes to Tony Sindstadt who scores his second
4-1
In the dying minutes, Ross back on for Sam Mason . Sam, who has worked tirelessly In defence .
Game over
Win again. Top of the league. And still unbeaten .
Man of the Match goes to Nick Gregoryfor his tireless work ethic .
Next game at home in Audlem on a pitch that has been all but destroyed by Cheshire East with heavy slitting . We are due to play Leighton FC .
Ralph Warburton
Audlem F C