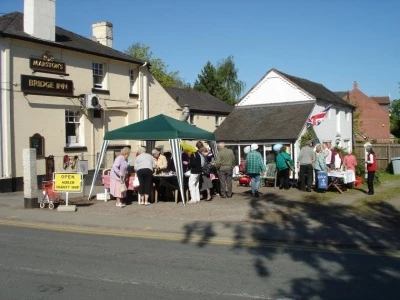 Open tomorrow
After another successful day last Saturday and more super donations , we have had " a sort out!" and now have new items ready for you to see and we have also refreshed the sale rails, so new bargains to be had. We will be open from 10am – 4pm on Saturday with a vast array of goods, inside and out.
Help with Gazebos
We had a good response from our plea for volunteers but wonder if there are any gentlemen or strong women, that would be happy to help put up our gazebos at 8am on an ad hoc basis and then to help dismantle them about 4pm, also to help carry boxes etc in and out, which takes about an hour in all.
If so please contact Helen our chairperson on 07484 783747. We would be very happy to hear from you.