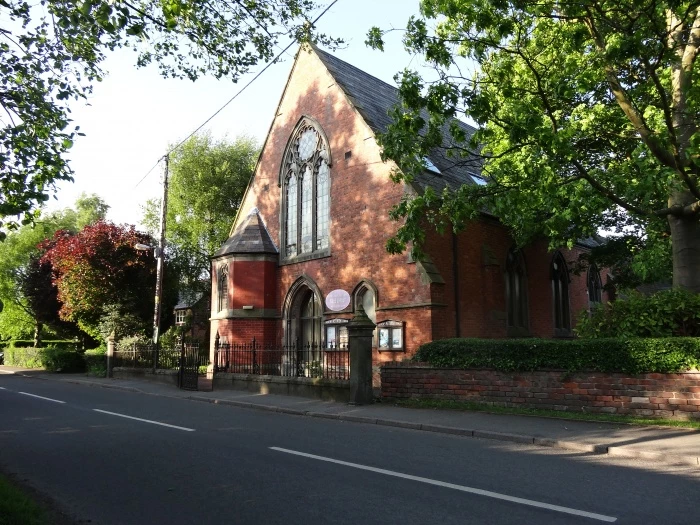 Aston & District W.I. August 2022 Report
Our President, Rose Lomas welcomed members and guests to the August meeting of Aston and District W.I. which took place at St. Andrews' Chapel, Aston on Friday 5th.
She then thanked all the ladies who contributed and helped set up our entries for the Nantwich Show. We won two firsts, a third and a Best in Show. Well done!
On 22nd August at 2pm our President has kindly invited all members to her home for tea and cakes.
Our Luncheon Club are meeting at the Combermere in Burleydam on 9th August at 12.00noon.
This month the walking group are meeting on 10th August at Whitegate Station at 10.30 am.
The speaker this evening was Mr. Carl Brent talking about his life as an entertainer. He explained that he first started his career when he and three friends entered and won a talent show. They then toured clubs around the country for five years before he decided to go solo, starting with a season in Llandudno. Subsequently, he formed an Abba Tribute Band, performing successfully throughout the United Kingdom.
After a while, he felt he need another change of direction which led to him touring as a comedian, doing impressions and some magic. He entertained us with impressions of Elvis Presley and Eric Morecombe as well as performing some magic tricks. He ended the evening by singing the well-known song,   'Sweet Caroline'   with all members enthusiastically joining in the chorus. A very lively and entertaining evening enjoyed by all.
The vote of thanks was given by Jenny Bourne.
Before our tea and cakes all the member assembled together to have a group photograph taken to commemorate the forthcoming centenary celebrations of Aston & District Branch in November.
The competition for a joke was won by Diane Joslyn.
Our meeting next month will be at Broomhall Chapel at 2.00pm in the afternoon on 2nd September when Judy Townsend will be giving a Cookery Demonstration.
Visitors and new members are always very welcome. For further information please take a look at our web site: – www.astonanddistrictwi.org.uk
Diane Joslyn