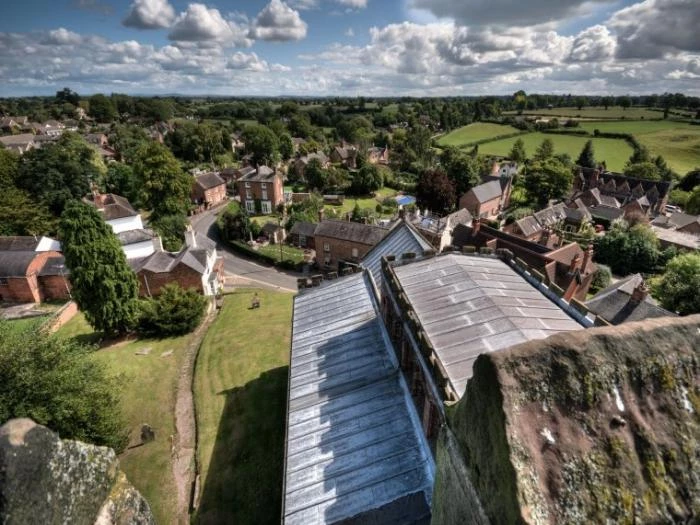 Today as we begin our preparations for our penultimate game of this 2018/19 season I am so struck by the magnificent displays of daffodils and narcissi. Everywhere one goes, there is a bunch of these harbingers of spring. The ones planted here at Little Heath, Tollgate Drive entrance on Whitchurch Rd and underneath the Big copper beech tree next to the Co-Op, were all supplied and planted by our well-loved ADAS.
See my photo here to see just what a wonder of nature is the trumpet of the bloom.
Click to enlarge...
But – Football...
We play this day against a team from Nantwich, named Nantwich Pirates...
I wonder to myself? Will they have us going down the plank, or will we keel-haul them!
Turn out good as players sense that time is running out to enjoy a game.
Referee chosen for this match is Darren Waters, a most welcome official – but as the hour approaches to kick off time, a message on my phone at 1045 tells me he will not be appearing as he has to run the line for a cup tie!
A quandary...
Discussion amongst the two captains and the two teams results in an agreement that we play the game in full seriousness with Danny Mahoney controlling the first half and Kev Mort the second half.
We tell the league secretary. He agrees with our actions, and so we go ahead as we kick off late at 1110.
First good few minutes are bossed by Nantwich Pirates. Attack after attack on our goal but thankfully most shots go wide with Connor Baxter not feeling any of the balls sent towards him (thankfully – Ed.).
Cold wind coming down the pitch from over the cemetery but some sun too. We are in our yellow strip as Pirates are in deep red and black. Our strip bearing the names of our three sponsors for this season – The Lord Combermere, The Deli Of Audlem and Barn India of Woore . To all we are most grateful for their valued support all season long.
Danny Mahoney is Referee.
Danny's whistle not the most commanding in signalling but game progresses well -- and clean too.
1120 We have our first shot at their goal – from a free kick. A corner is the result of our kick – and we score as Kev Beresford nets a fine shot, 1-0.
1145 Free kick to NP. No gain for them. Then we win a free kick just outside their box. And we score again with a fast second strike, by Kev B again. 2-0.
Connor in goal pulls off a fine save as Pirates attack in numbers. Now at last we are bossing the action and we attack hard with great result as Lewis Williams meets a cross from Ben Spruce and nets it, 3-0.
Marvellous stuff.
Then, with one minute to go of the half, NP race up field and , bang, they net, 3-1.
Half Time
I race off to Farm Made cafe for an excellent hot chocolate to go. And back just as we kick off again, with Kev Mort now officiating – and with a better whistle.
Manager Kev Rogers plays his subs as part of the roll on, roll off policy of the league, to give all a chance of a game.
Great chance to score but we miss.
Game more even for a spell. With both sides commanding the play.
Brilliant sun now warms the air. Trees all around bursting out their fresh green.
1218 Corner for us but no gain. Not many corners in this match.
1225 NP are awarded a penalty. And they score, 3-2.
1229 Racing up field after this and Danny Mahoney fires in a super shot. Goalie has no chance! 4-2.
1235 We win yet another free kick. No gain.
1245 Great move and Ben Spruce scores, 5-2.
A fast attack up the pitch as NP attack, they score such an easy goal, 5-3.
Time ticking away...
And then Referee stand-in blows for full time. No keel hauling and a great clean game.
Handshakes all round. Rumours not true that Kev Mort was found face down in the canal after awarding a penalty against us.
A good day for Audlem.
Next game is our last for this 2018/2019 season. We play here at home versus Brighton Belle.
It will be good if we can finish on a high – do come along and cheer us on the 31st (Mothering Sunday).
Ralph Warburton
Audlem F C
---
This article is from our news archive. As a result pictures or videos originally associated with it may have been removed and some of the content may no longer be accurate or relevant.