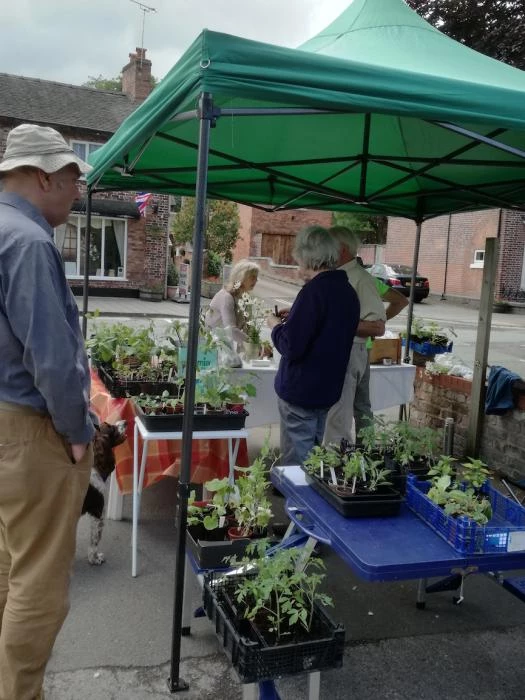 Lord Combermere Car Park
After last Saturdays drenching, we persevere !!!,
And the summer rains are bringing on our veg and soft fruit produce.
So this week we haveBroad beans, Gooseberries, Black Currants, Lettuce, Sweet Peas, Globe Artichokes, Jerusalem Artichokes, Free Range Eggs, Setting and Runny Honey, Local Fruit Jam, Cakes, Sweet Peas, not forgetting Raspberries.
We would be very grateful for any recycled egg boxes, We have eggs but nothing to contain them.
Hope to see you there.