Audlem and District History Society
History Shorts 49 by I Wyn Jones
A Gangster in the Family
In the late 1970's ITV showed a series of programmes about people of Welsh heritage who influenced life in the USA. One was the Chicago gangster 'Murray the Hump' or to give him his full name, Llywelyn Morris Humphreys. His parents were born in Mid-Wales: his father, William Bryan Humphries, in Carno and his mother, Ann Wigley, near Llanidloes. The programme caused a stir amongst the Wigley members of my family. More revelations followed with an ITV documentary entitled 'No Gangster More Bold' and a book of the same title published in 1985.
Ann was born in 1866, the only child of John and Ann Wigley. When Ann was three years old her mother died, and she went to live with her grandparents at their farm near Llanidloes. William Bryan was born in 1867, the son of Samuel and Ann Humphreys. They had three other sons namely Morris, John Edward and Llywelyn who ironically became a Justice of the Peace. In 1888 William Bryan and Ann were married at the Welsh Calvinistic Methodist chapel on China Street, Llanidloes. A few years later John, Ann's widowed father, married his widowed first cousin Mary Jones, née Wigley, and they had three children before her death in 1898. Her short-lived first marriage to Hugh Jones resulted in one son, Ivor, my grandfather.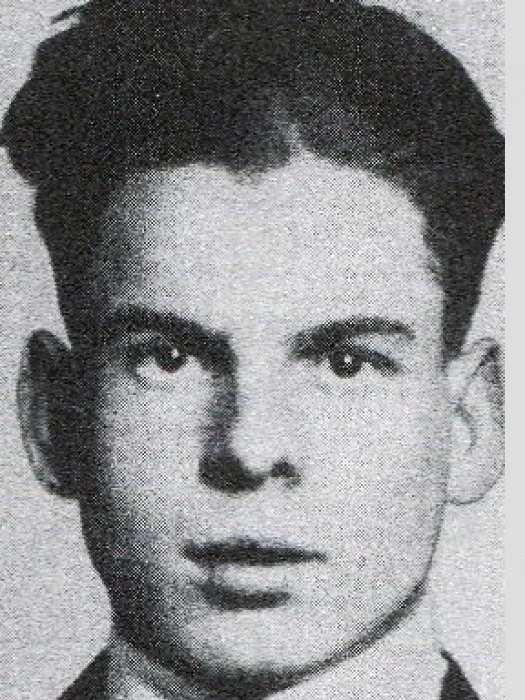 Llwelyn Humphreys as a Teenager
In 1889, William Bryan and Ann Humphreys emigrated to Racine, Wisconsin, where there was a large Welsh community, including her cousin David Painter Wigley. In 1890 they moved to Chicago, where William Bryan worked as a teamster, and had five children: Ethel, Katherine, Ernest, Llywelyn and Florence. In 1906 William Bryan lost his job resulting in Llywelyn leaving school to work as a newspaper boy. Over time, Llywelyn became involved in street gang fights and petty crime and thereby came to the attention of the authorities and the courts. Judge Jack Murray recognised Llywelyn's intelligence and became his mentor, hoping to convert him into a law-abiding citizen. In honour of the judge, Llywelyn Morris abandoned his Christian names to become known as Murray.
In 1918, aged 19, Humphreys was jailed for 12 months for burglary. In 1920 the Volstead Act was passed which prohibited the making or selling of alcohol in the USA and triggered an escalation of gang war in Chicago. During the 1920's Humphreys became a valued and trusted member of the Al Capone gang as a gunman, racketeer and later, an adviser and fixer. One of his rackets was the purchase of laundry businesses to 'launder' money. Al Capone said of him: ''Anybody can use a gun. The Hump uses his head. He can shoot if he has to, but he likes to negotiate with cash if he can. I like that in a man.'' Between 1924 and 1926 there were 138 gang killings in Chicago and on Valentine's Day 1929, seven members of the Bugs Moran gang were murdered. Humphreys is thought to have planned the killings and may have participated in the massacre.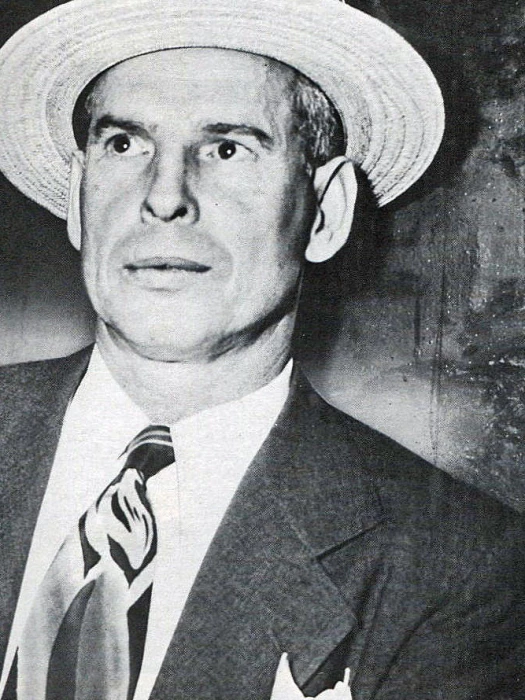 Murray Humphrys in his Prime

By the time Al Capone was jailed in 1931 for non-payment of taxes, the 'Outfit' were established as the primary organisers of crime in Chicago, with Humphreys a lead figure. Over the following decades they were instrumental in arranging changes in the gaming laws in Nevada, helped develop Las Vegas and, through the unions, controlled the film industry in Hollywood. Following a request from Joseph Kennedy, allegedly a onetime bootlegger, they also delivered the union vote to secure the election of his son JFK in 1963. In 1965 Humphreys died of a heart attack in his Chicago apartment whilst on bail, after being arrested again by the FBI.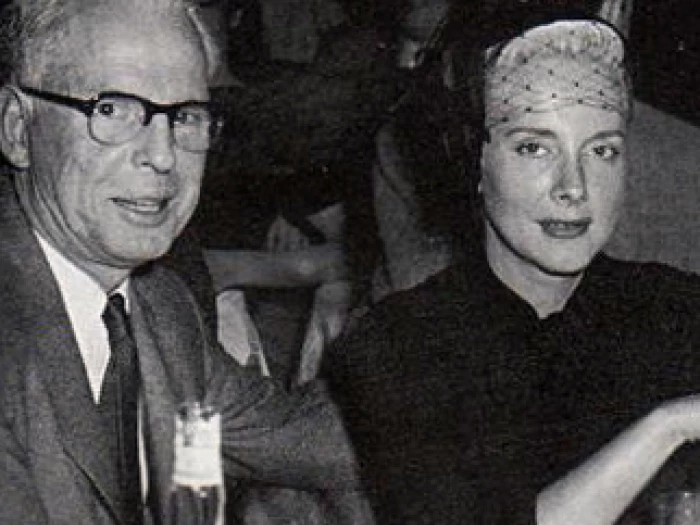 With Jeanne Stacey, his second Wife
Humphreys' parents and siblings were aware of his life of crime and benefitted from it, his brother Ernest being directly involved in Outfit activities. The connection to Wales remained strong. In the 1911 census, Ethel Humphreys is visiting her grandmother in Carno and Humphreys himself visited the family farm in 1963 when it had been long vacated by his father's family. It is uncertain whether family in Wales knew of Humphreys' gangster life. If so, they are not telling!
Photographs used under the terms of non-free content: https://en.wikipedia.org/wiki/Wikipedia:Non-free_content