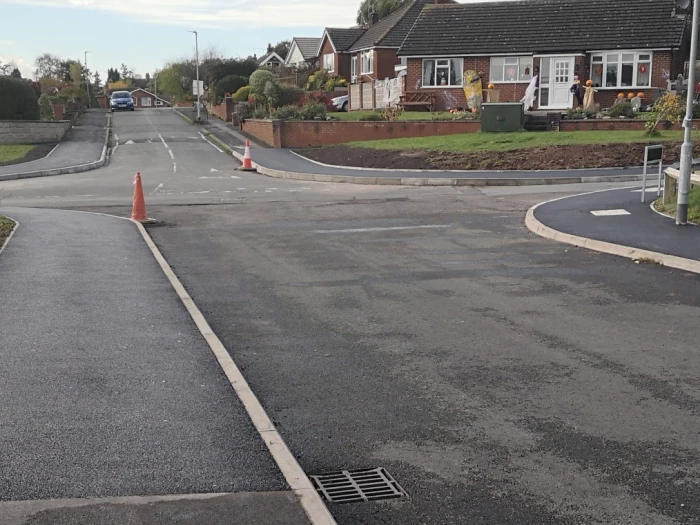 It's been a busy week in Audlem – first and foremost with the amazing resurfacing and relining on Cheshire, Shropshire and Stafford Street and just in time for the return to school.
Families can finally use the pavement on Heathfield Road Junction with Village View.
There's more to be done yet though, with a 'top surface' for the pavement and a two day road closure at the end of November to enable completion of the road junction; lets hope this awaited progress continues.
Great to see the works underway and the immediate response from you keen gardeners who always go the extra mile to keep our Village looking pristine.'
Rachel Bailey
CE Audlem Ward Councillor